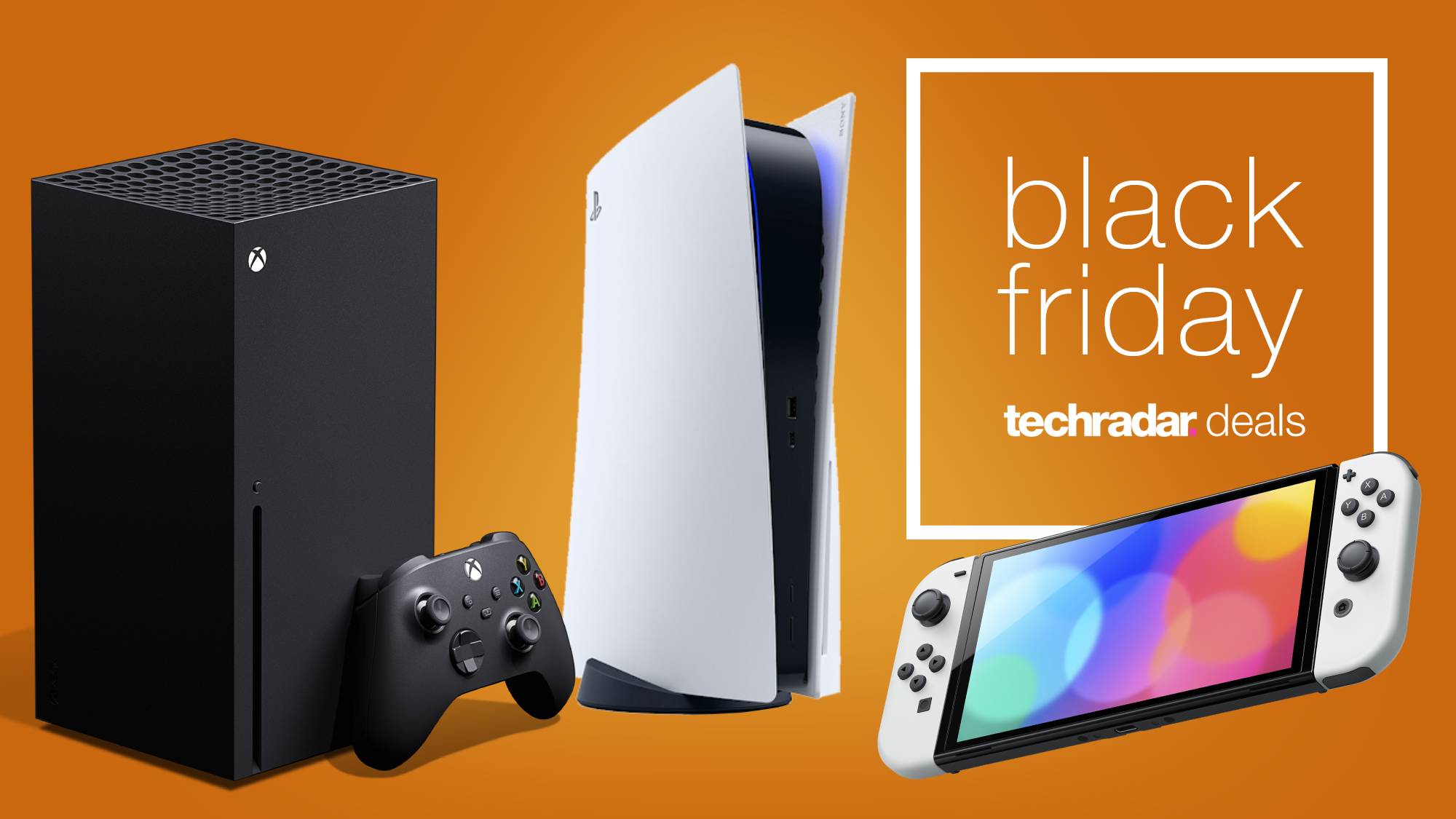 Black Friday gaming deals are already underway, even if the big day is still days away. We've been seeing gaming deals crop up all week, with more breaking cover every hour. We've seen steep discounts on Xbox Series X|S, Nintendo Switch OLED, and, well, not on the PS5 itself yet, but PS5 SSDs are down to the lowest price we've ever seen.
We've spun up this live blog to share the best Black Friday deals with you as we spot them, as well as occasional advice and warnings about what you should and shouldn't impulse buy when it comes to gaming hardware.
If you have a particular platform in mind, we have hubs for the best Black Friday PS5 deals, Xbox Series X Black Friday deals, and Black Friday Nintendo Switch deals. We'll be updating those consistently over the next few days but for the most up-to-date feed of deals, keep your eyes here on the live blog.
The single, most important piece of advice I'd like to leave you with is that while we are seeing steep discounts on gaming hardware, accessories, and the games themselves, it is easy to get carried away and spend more than you mean to. Make a list of what you think you need, be it new games, more storage space on your console, or a second gamepad to play co-op games, and try to stick to it.
Today's best Black Friday gaming deals (US)
Today's best Black Friday gaming deals (UK)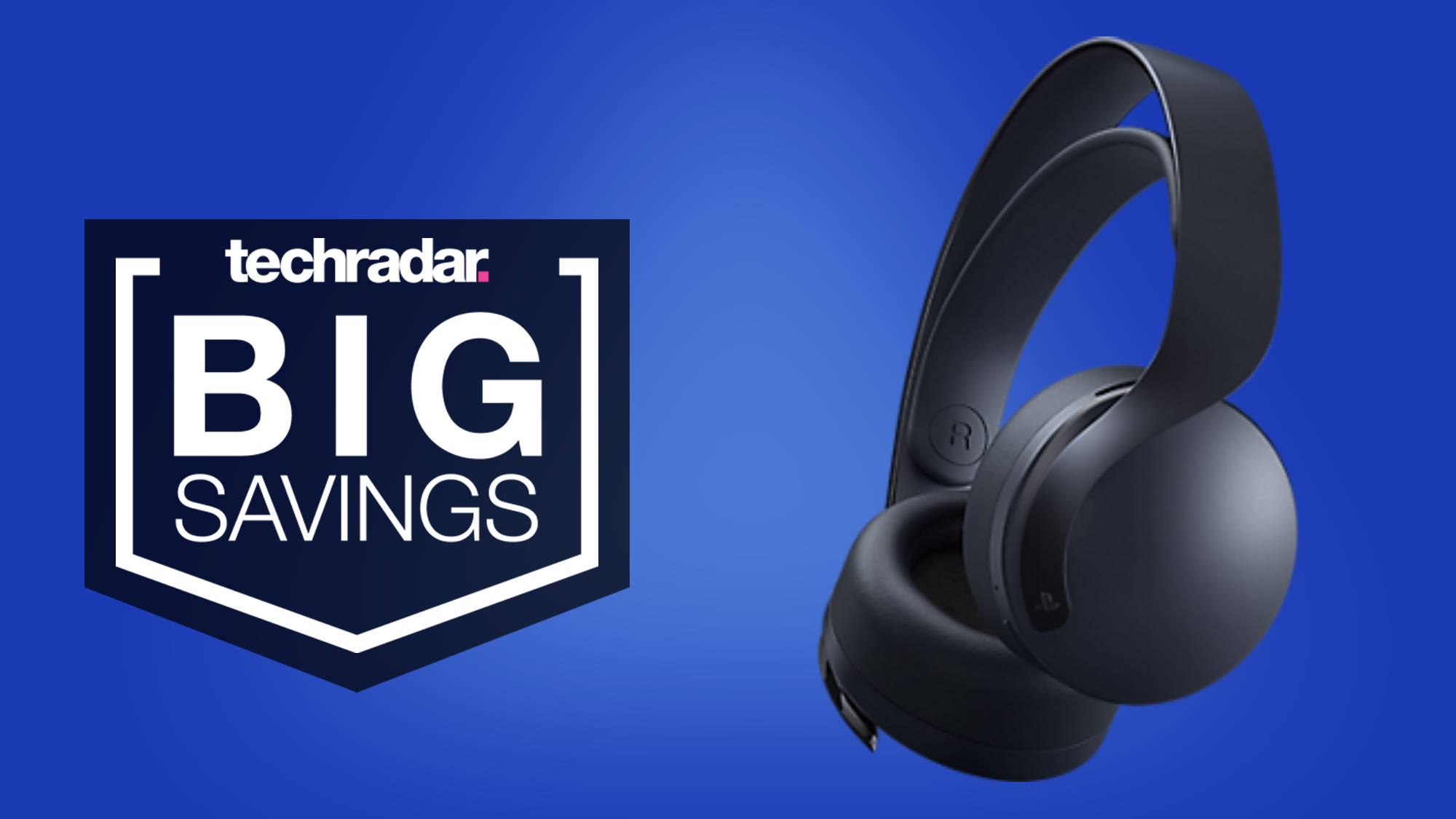 Hi folks! It's Vic Hood, TRG's Associate Editor. I'll be bringing you the best Black Friday gaming deals for the next few hours before handing over to my esteemed colleague Rhys Wood. So let's get cracking.
If you're on the hunt for a great PlayStation 5 headset then you're in luck. We're already seeing discounts on some of the best PS5 headsets right now, in both the US and UK, at a variety of retailers.
In the US, you can save just over $30 on the PlayStation PULSE 3D Wireless Headset, $20 on the Razer X Kaira, $50 on the Astro Gaming A50, and over $90(!) on the EPOS H3 Hybrid.
In the UK, too, there's £18 off the PlayStation PULSE 3D Wireless Headset (and £20 off the Midnight Black edition), $70 off the Astro Gaming A50, nearly $30 off the Razer Kaira X, and a whopping £70 off the SteelSeries Arctis 7P+.
While I expect some of these headsets will come down in price closer to the big day on Friday, if you're wanting a discount on a great PS5 headset then you can't go wrong with these deals.
US
UK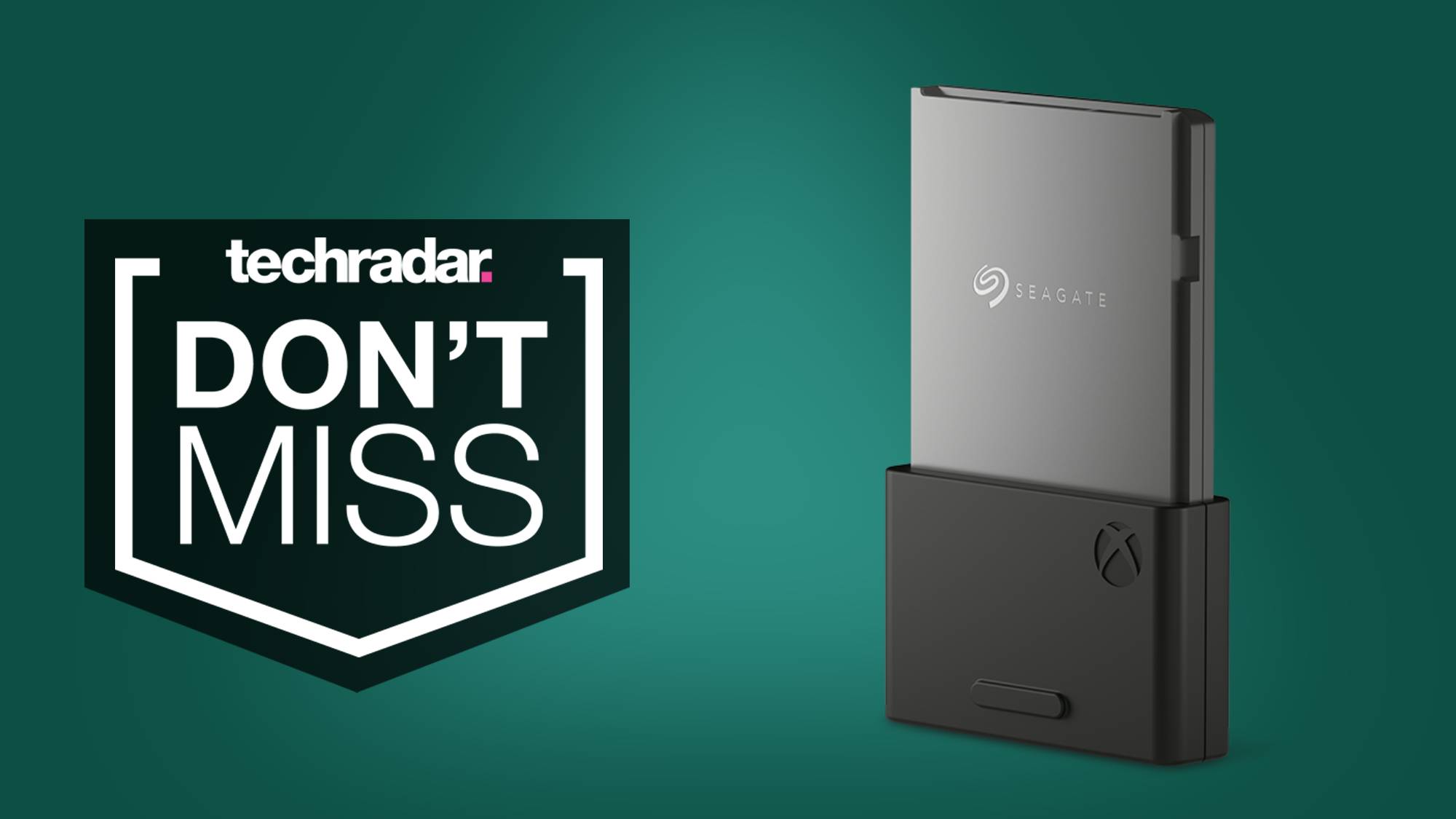 It can be a real pain having to delete games off of your Xbox Series X or Xbox Series S, in order to make space for new ones. The Seagate Xbox Storage Expansion Card makes that less of a problem, letting you expand your Xbox storage without hassle – simply slide it into the back of your console. 
The downside is this handy card is pretty expensive. That's why I'm relieved to see some discounts on the 1TB version in the run-up to Black Friday. Right now there's £35 off the Seagate Xbox Expansion Card at Amazon in the UK, bringing the price down to £184.99. In the US, there's $20 off the Expansion Card, making it just under $200.
That's still pretty pricey, but I'm hoping we see the price drop further towards the end of this week – especially as we've seen it reach £164.99/$189.99 previously. I've personally got one of these cards and find the extra 1TB storage it adds to the Xbox Series X's 1TB means that I rarely have to delete games off my console (unless I go on an Xbox Game Pass downloading spree).
US
UK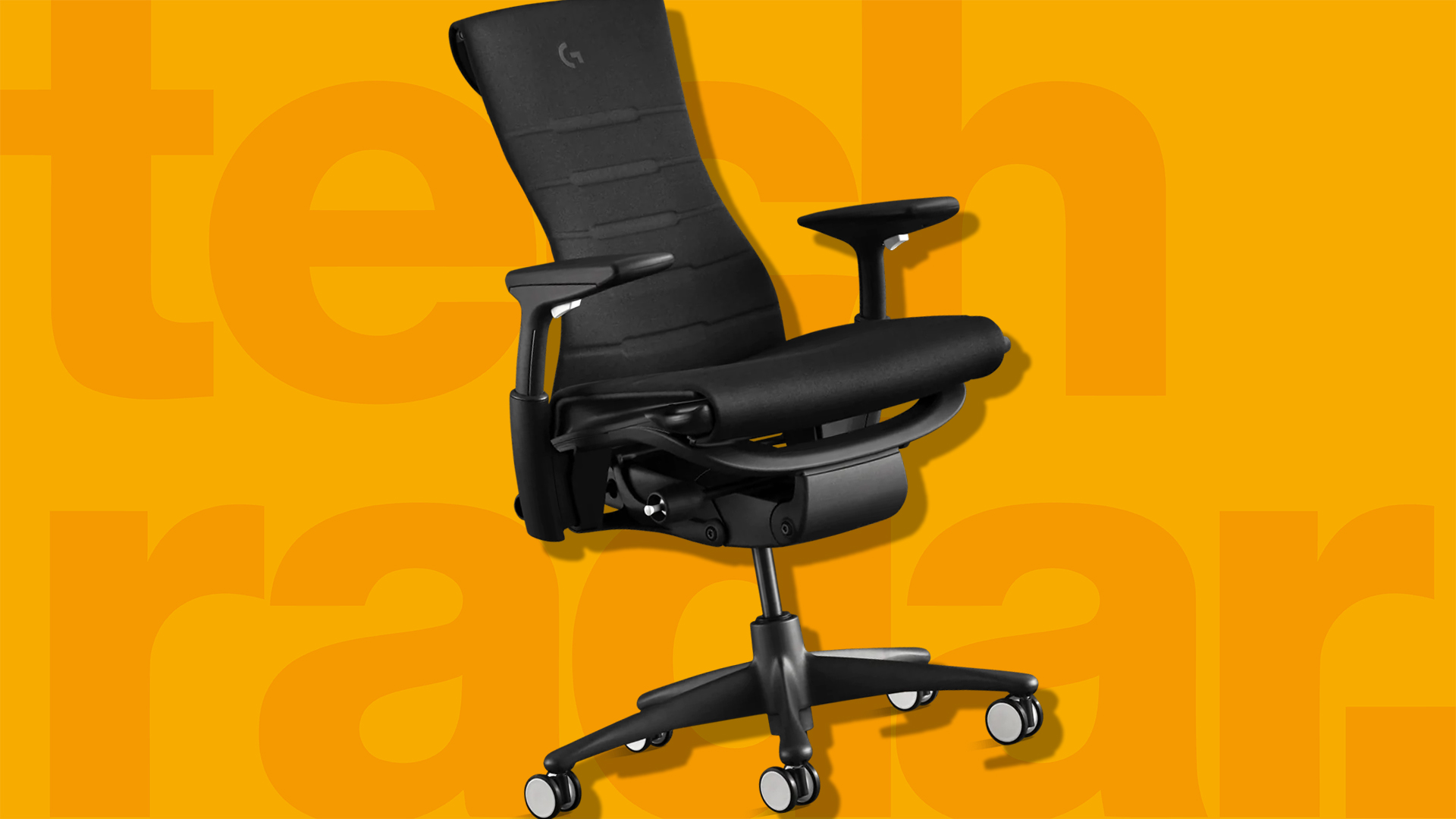 The best gaming chairs are often expensive. I've been looking at picking one up myself this Black Friday, in hope of a decent discount, because I can't justify to myself spending a huge amount of cash right now. Thankfully, our Hardware Editor Aleksha McLoughlin has scoured the web to put together a list of the best gaming chairs under $250 for Black Friday. 
While there's currently not a huge selection, you can pick up the Respawn 110 Fabric for $212.49, the Razer Enki X for $229.99, or the AutoFull Ergonomic Gamer for $249.99. 
We expect a wider variety of gaming chairs to be discounted over Black Friday weekend, with some of these prices likely to fall even further.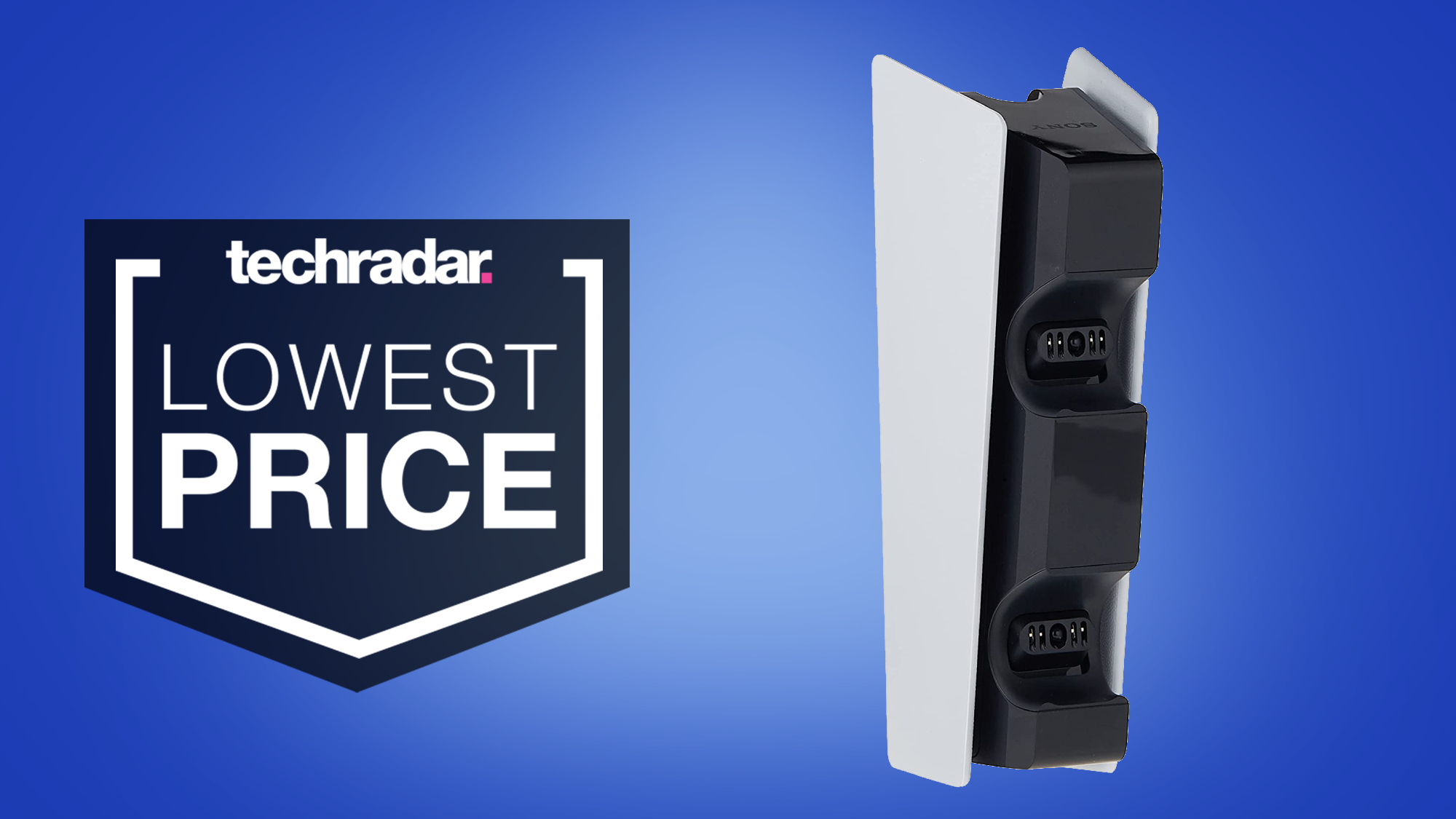 If you've got more than one DualSense controller, then you should seriously consider picking up a PS5 DualSense Charging Station this Black Friday.
Easily one of the best PS5 accessories you can buy, the DualSense Charging Station allows you to charge two gamepads at the same time, saving you from swapping out controllers constantly – and right now it's at its lowest price to date.
Right now, this essential accessory is just $22.99 at Best Buy in the US and £16.99 at Amazon UK.
US
UK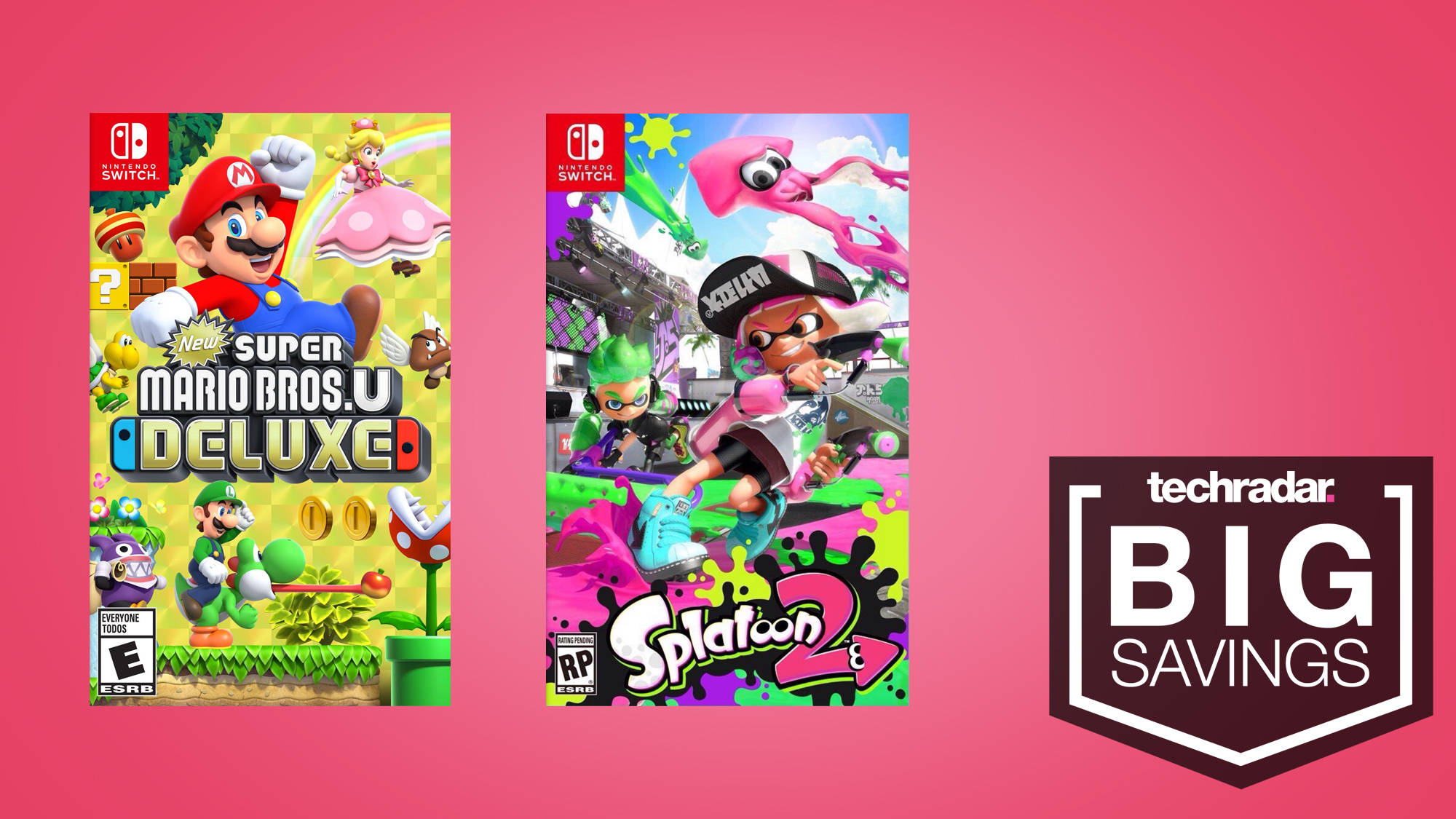 If you've been looking for sizeable discounts on the best Nintendo Switch games, then look no further. Many top titles are currently under the $40/£40 mark right now at Amazon, making it the perfect time to expand your Switch library.
The newly released Sonic Frontiers has seen a huge discount in the UK, with a 40% discount meaning you can pick up Sonic's latest adventure for just over £30, while Lego Star Wars: The Skywalker Saga has had a 41% discount in the US. Other games on offer include Nintendo Switch Sports, Mario Kart 8 Deluxe, and Splatoon 3. 
US
UK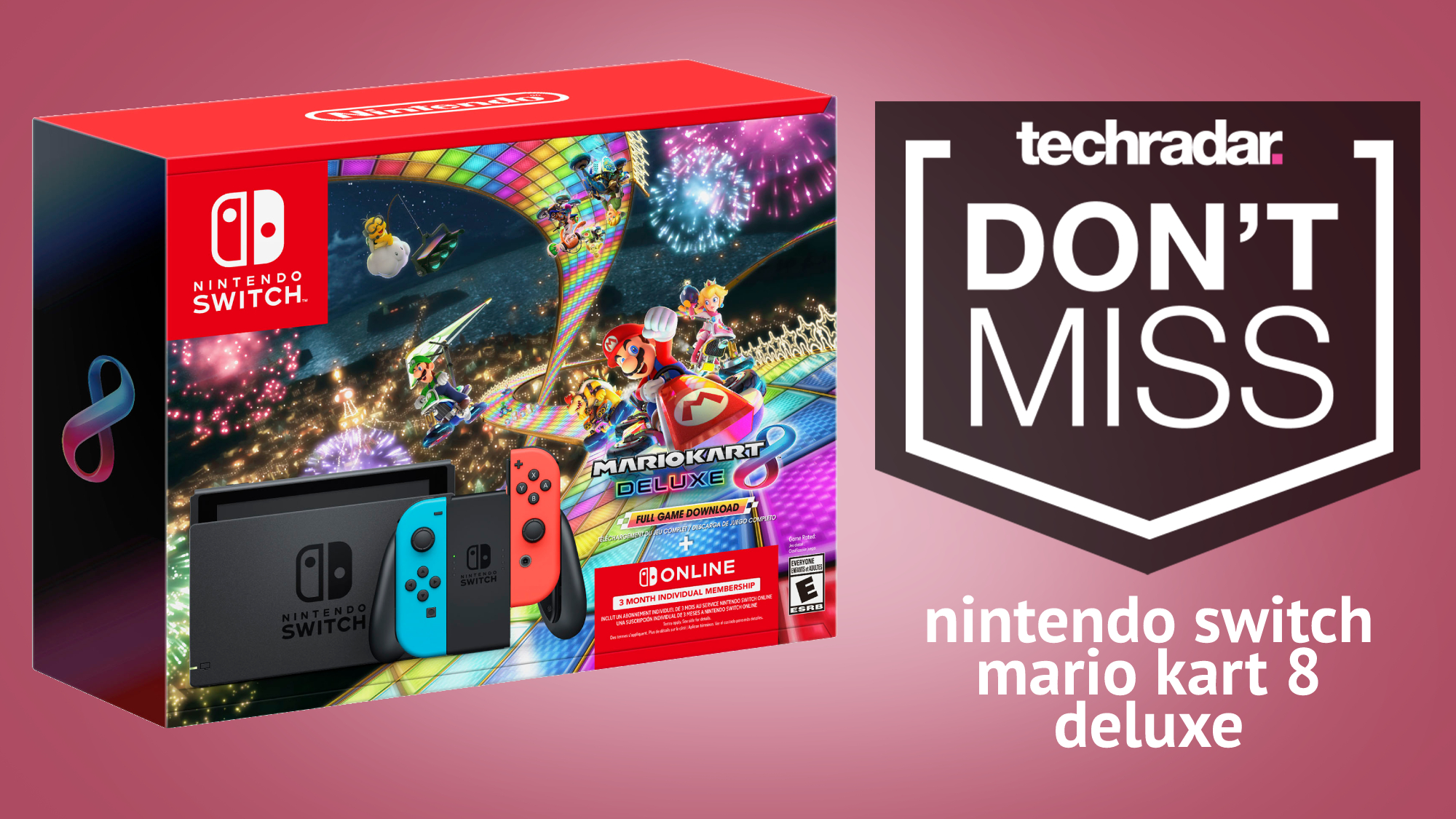 This Nintendo Switch Black Friday deal might be the best we've seen all year. Right now you can pick up a Nintendo Switch bundle that includes the console, Mario Kart 8 Deluxe and a three-month subscription to Nintendo Switch Online for $299 at Best Buy or £259 at the My Nintendo Store in the UK.
If you've been looking for a great Nintendo Switch bundle deal this Black Friday then you can't go wrong with this offering. If you're on the hunt for the OLED, then keep an eye on our Black Friday Nintendo Switch OLED deals for the biggest discounts right now.
US
UK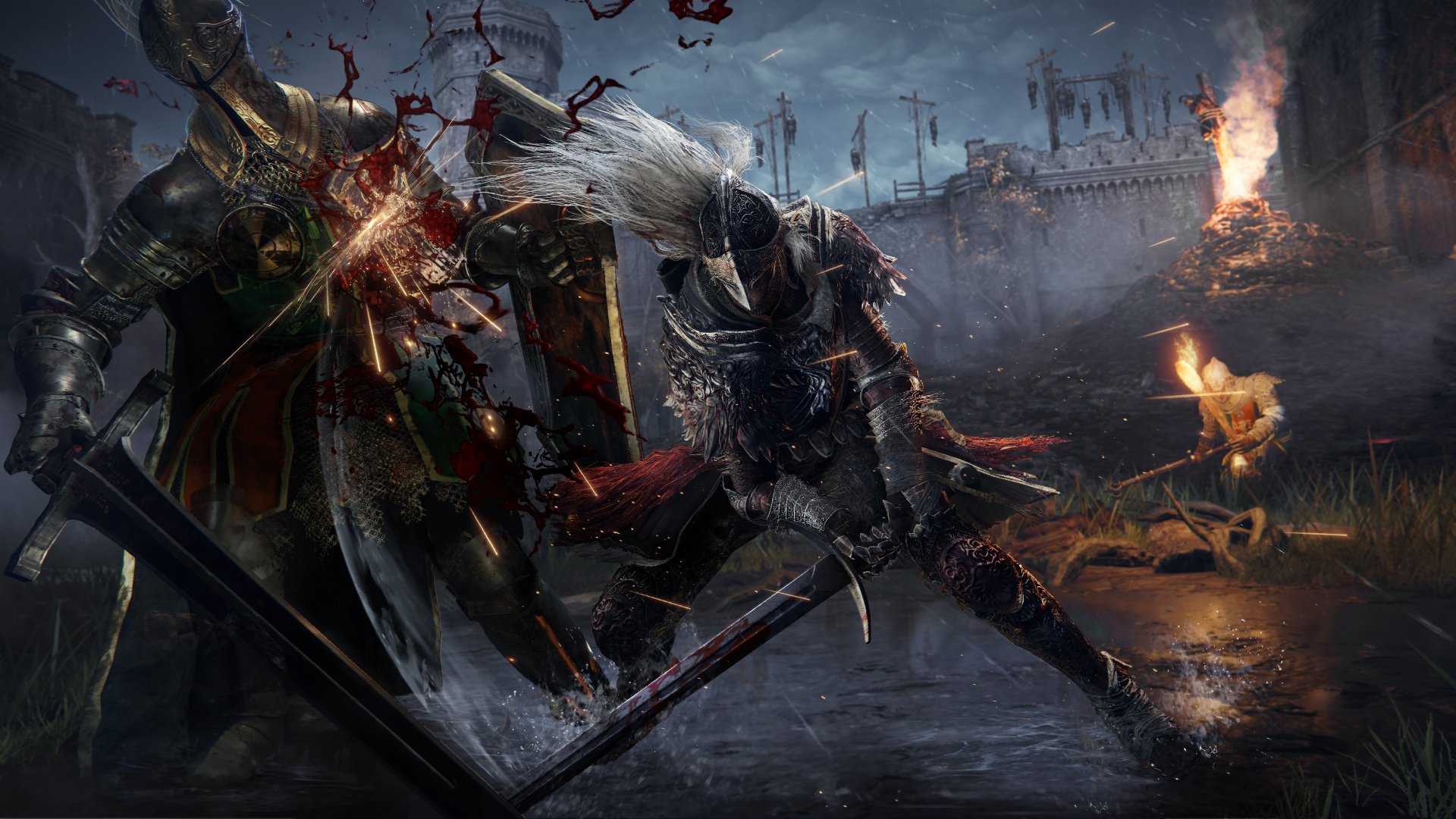 If you've not picked up Elden Ring yet then now is the perfect opportunity. In the UK, Amazon has discounted the PS5 version to just £25. The only catch is that it could take a month or two to arrive, with Amazon stating the fastest delivery would be between December 3 and January 11.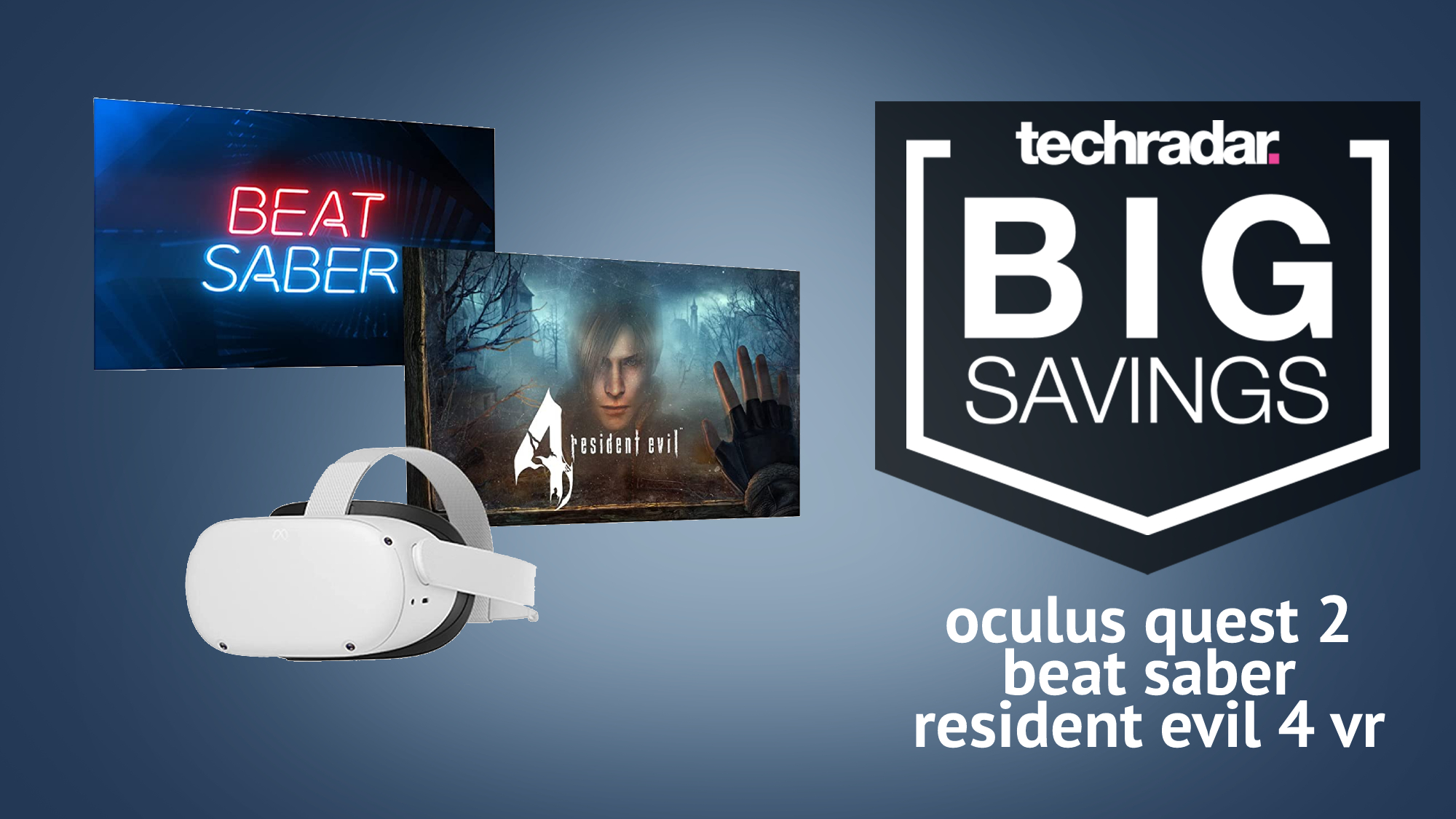 Boy, do we have an Oculus Quest 2 deal for you. If you've been planning on picking up one of the best VR headsets for yourself, then you're in luck. Right now, US buyers can pick up a fantastic bundle for just $349 at Amazon. Meanwhile, across the pond, UK shoppers can grab the same bundle for £349.
This Oculus Quest 2 bundle packs in the 128GB headset, controllers, as well as Beat Saber and Resident Evil 4 VR, two of the best VR games out there. Be sure to check out this deal before it's gone!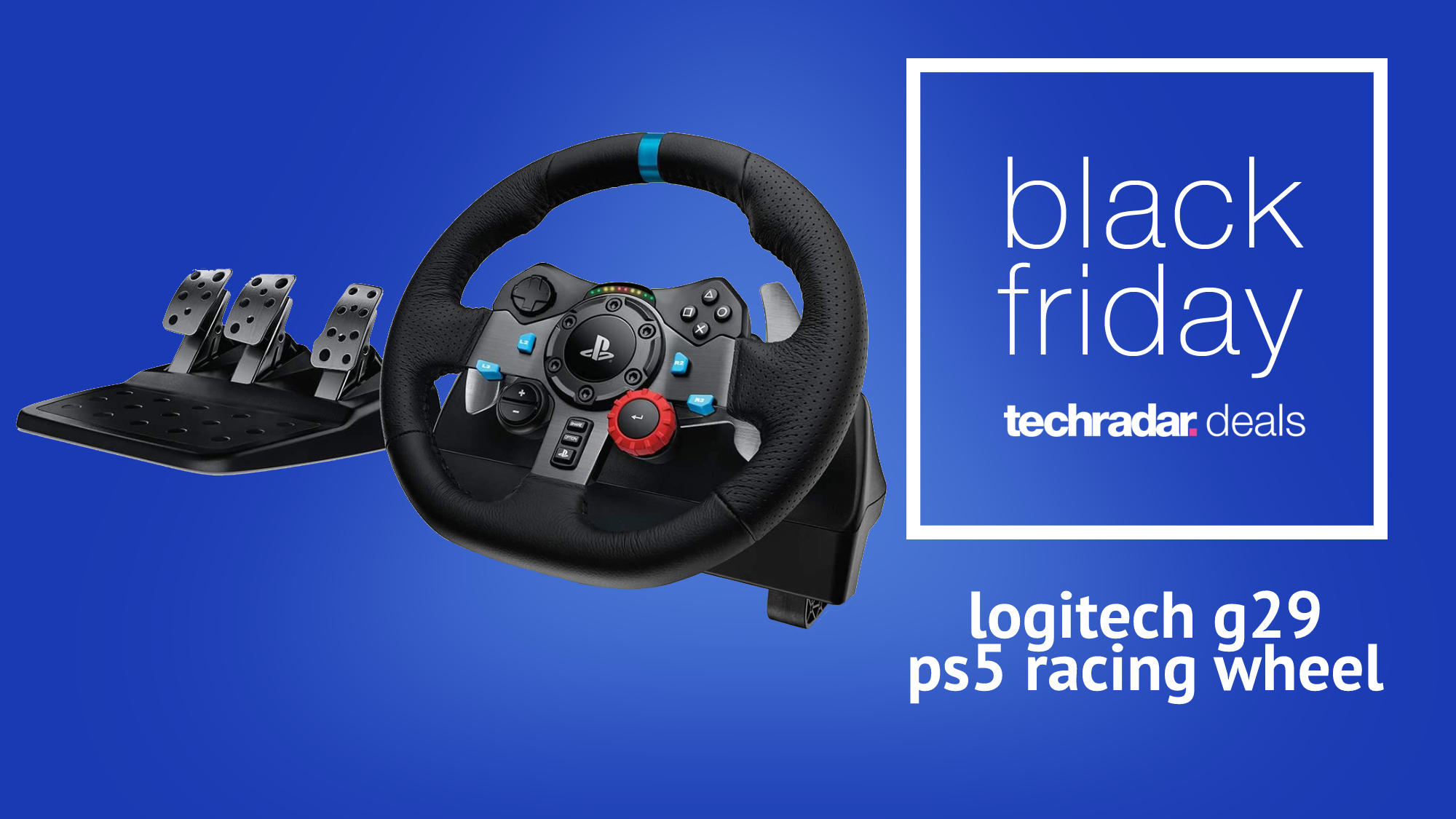 Looking for a PS5 racing wheel setup for games like Gran Turismo 7? The Logitech G29 racing wheel setup is still on sale in both the US and UK. It's one of the best racing wheels you can buy, and is currently enjoying a massive discount at Amazon.
The Logitech G29's down to $199 / £199 at Amazon right now, one of the lowest prices it's ever dropped to. But given it's such a good price, we expect stock to sell through fast. If you've been after a professional racing wheel setup, then, it's best to act soon.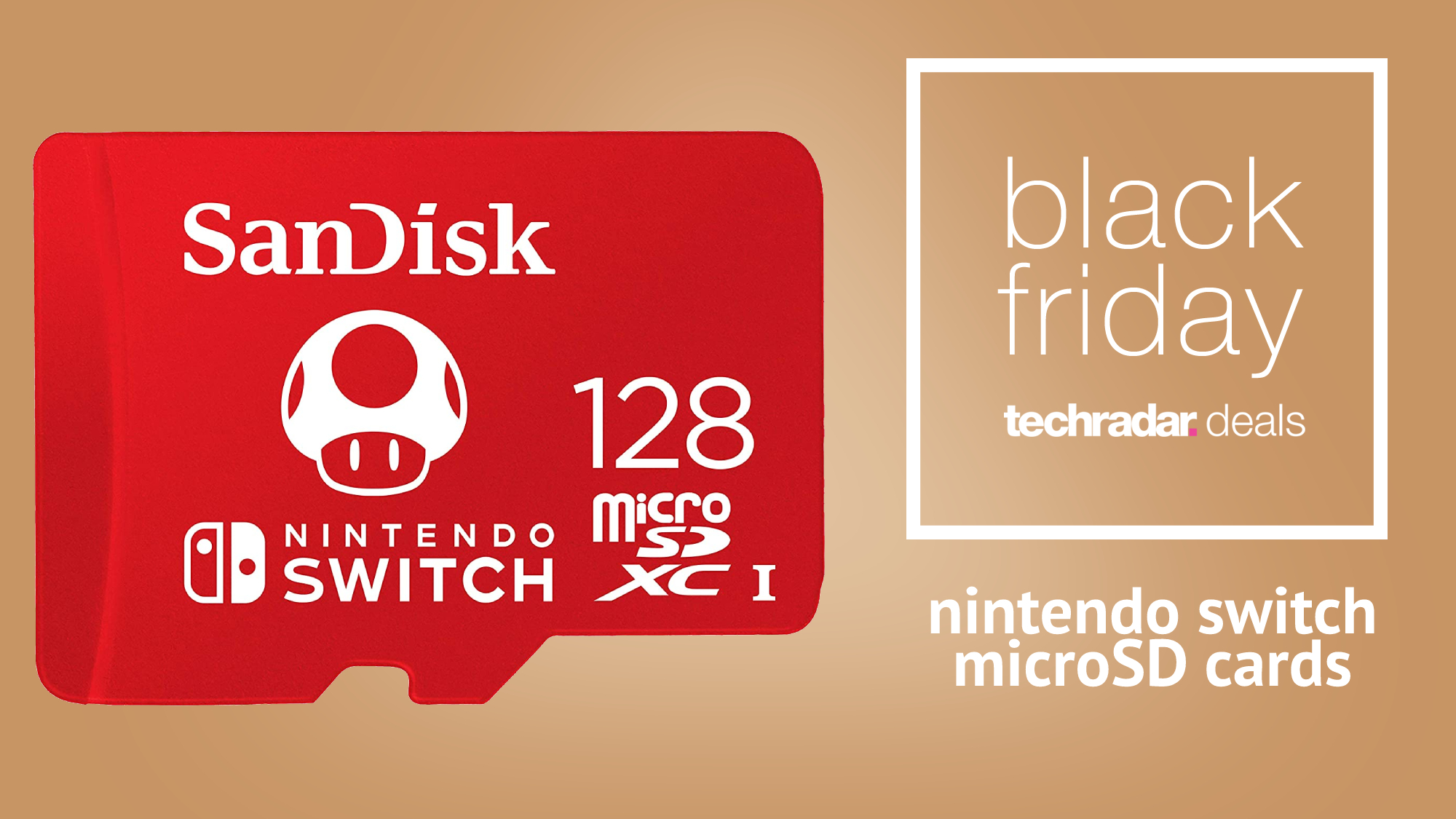 In the UK? A range of Nintendo Switch microSD cards are still heavily discounted at Amazon. The 64GB, 128GB, 256GB and 512GB variants are all on offer, perfect for bolstering the tiny amount of storage the Nintendo Switch OLED ships with.
The deals are as follows: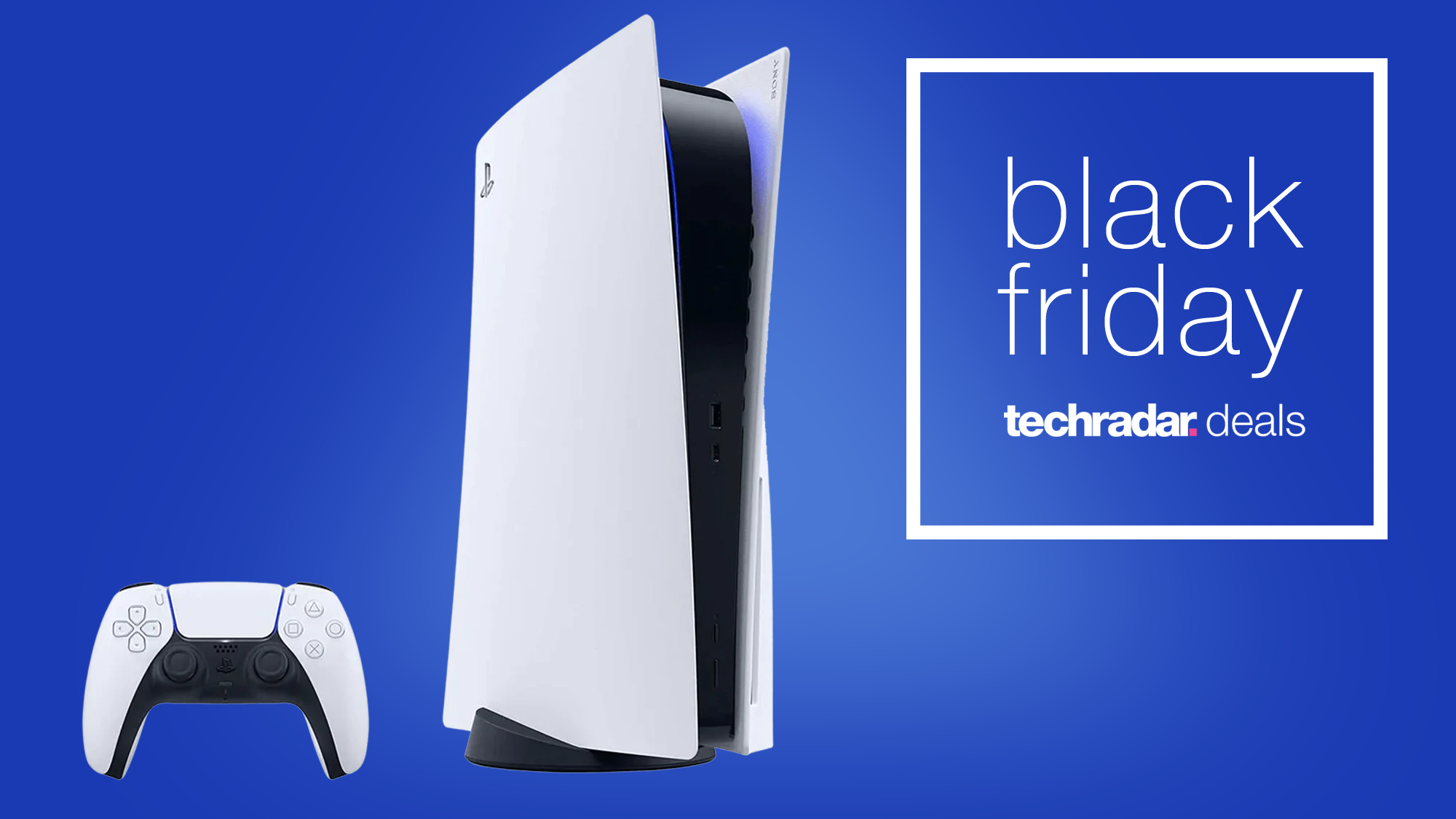 Unlike last year, we're seeing a decent number of PS5 consoles and bundles available in the run-up to Black Friday (more so in the US than the UK). While these consoles and bundles aren't seeing a discount, they're definitely worth considering if you're on the hunt for a PlayStation 5 this year. 
It's also worth keeping an eye on our PS5 restock tracker, which will let you know when and where you can pick up Sony's latest hardware. 
US
UK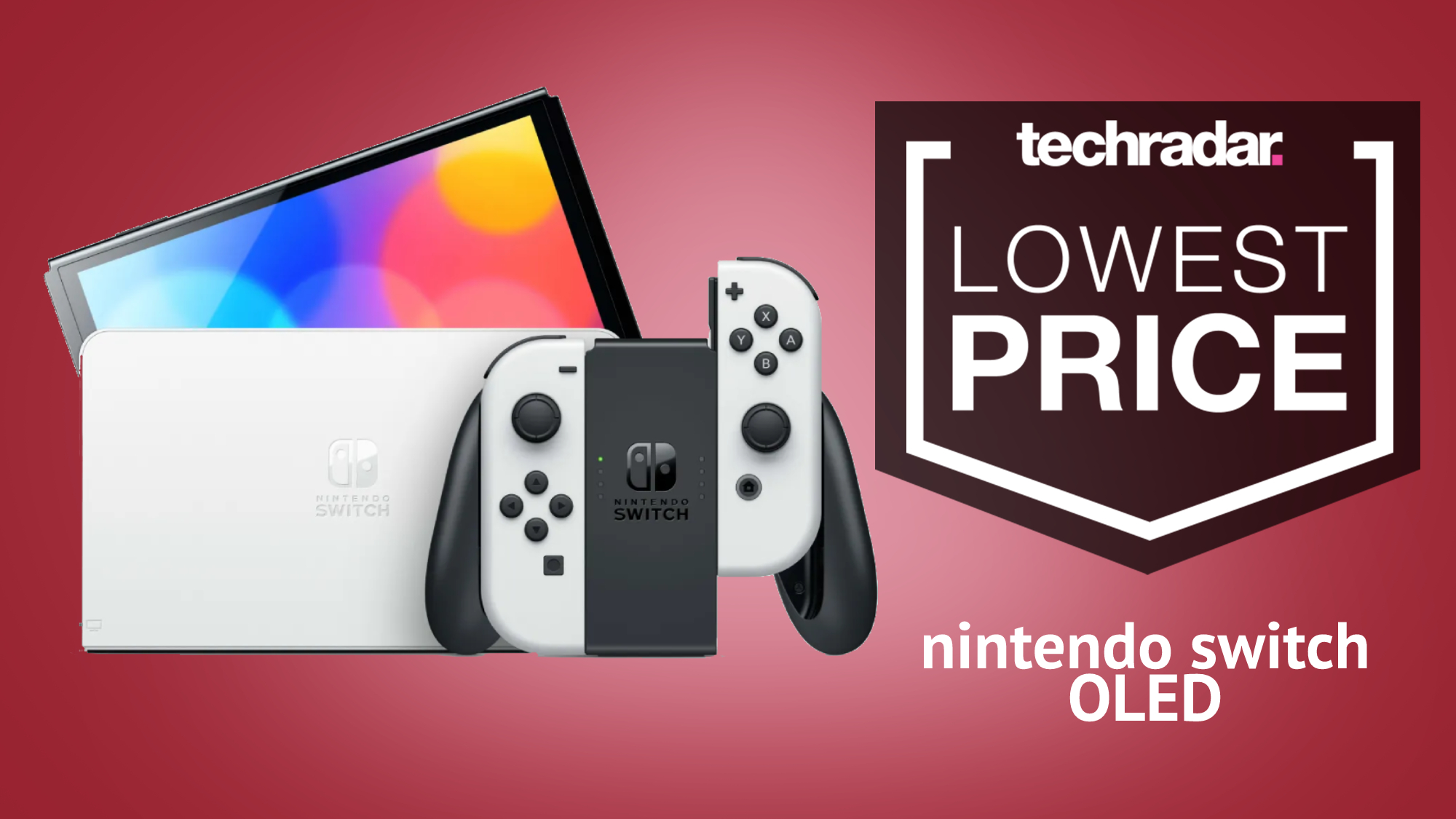 Another Nintendo Switch deal here, this time on the Switch OLED. Those in the UK can pick up a Nintendo Switch OLED for a record-low price of £269.99 right now at Smyths – that's not far off the standard Switch's RRP of £259.
While this deal is only for the console itself, you can use that £40 savings to pick yourself up one of the great Switch game deals we shared earlier today. Wahooo!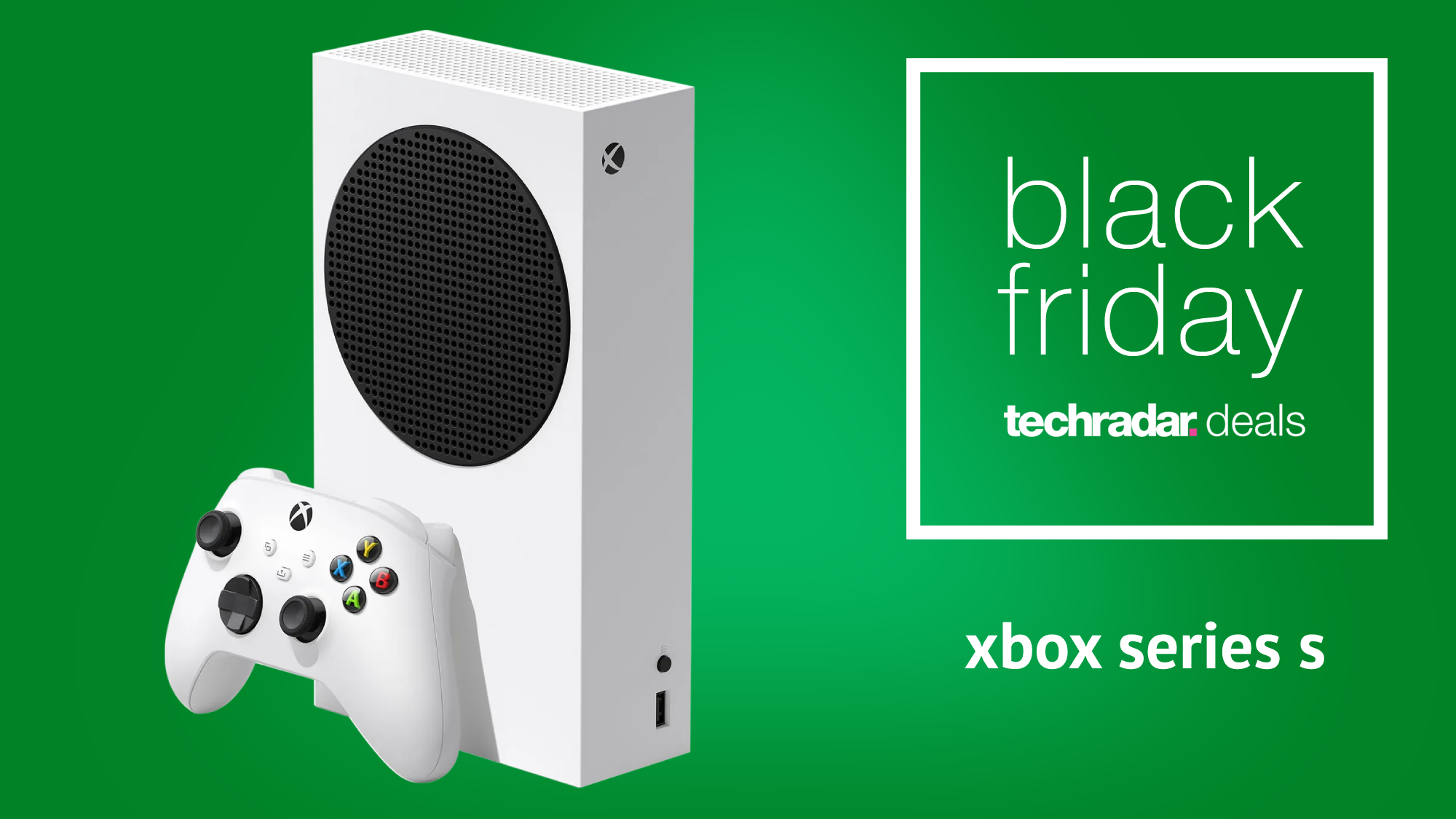 Xbox Series S is still down to its lowest price over at Amazon UK. Usually £249, the retailer's slashed its price by £60, bringing the grand total to just £189. This is a fantastic deal if you're still looking to jump into the current generation of consoles, albeit on a budget.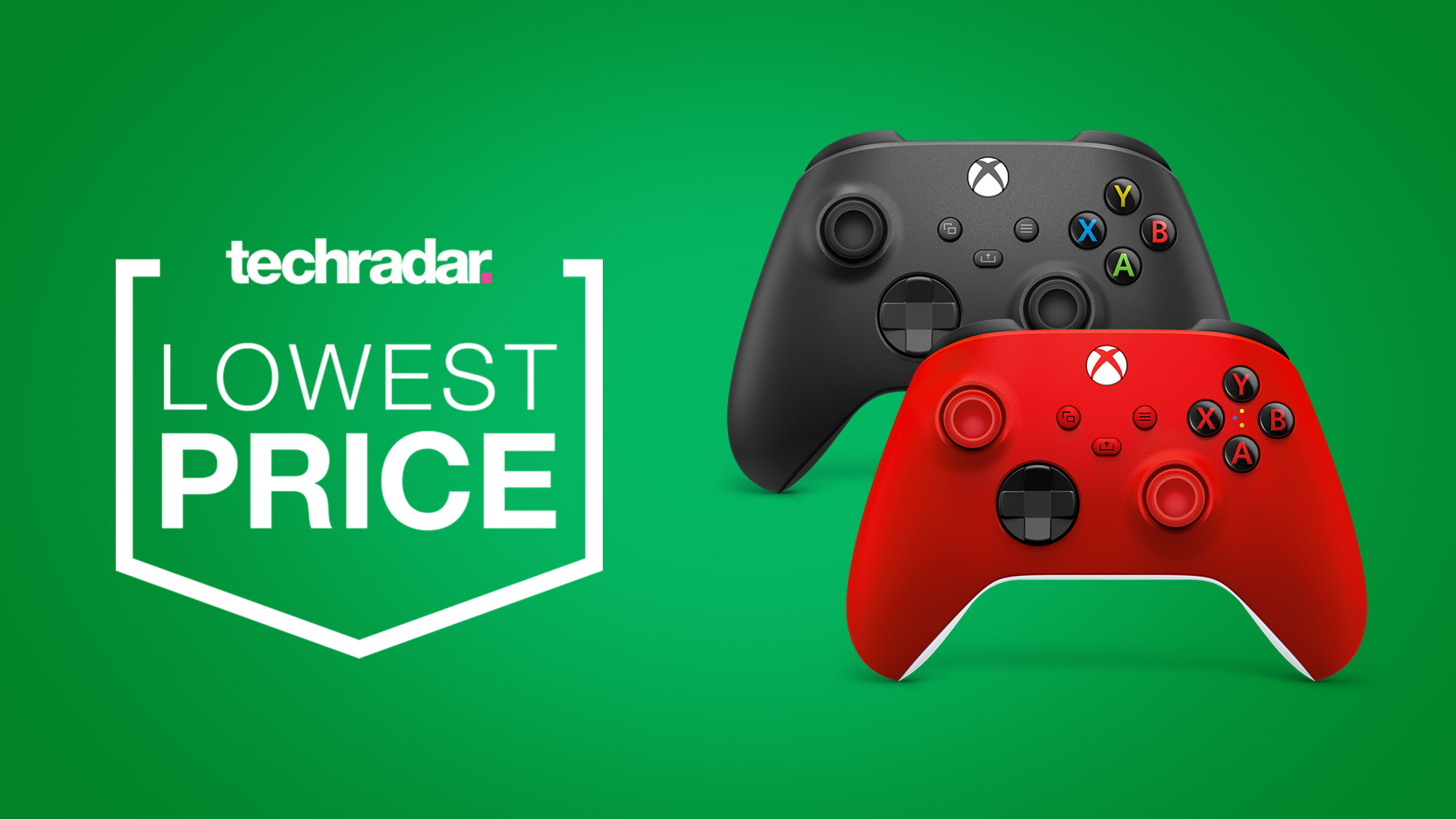 Xbox Wireless Controllers for Xbox Series X|S have had their stocks topped up over at Amazon US. Right now, you can grab some of these pads cheaper than ever. Color variants on sale include the standard Robot White and Carbon Black color schemes.
Pulse Red, Shock Blue, Lunar Shift and more are also on sale. Take a look below to see all the offers currently in stock.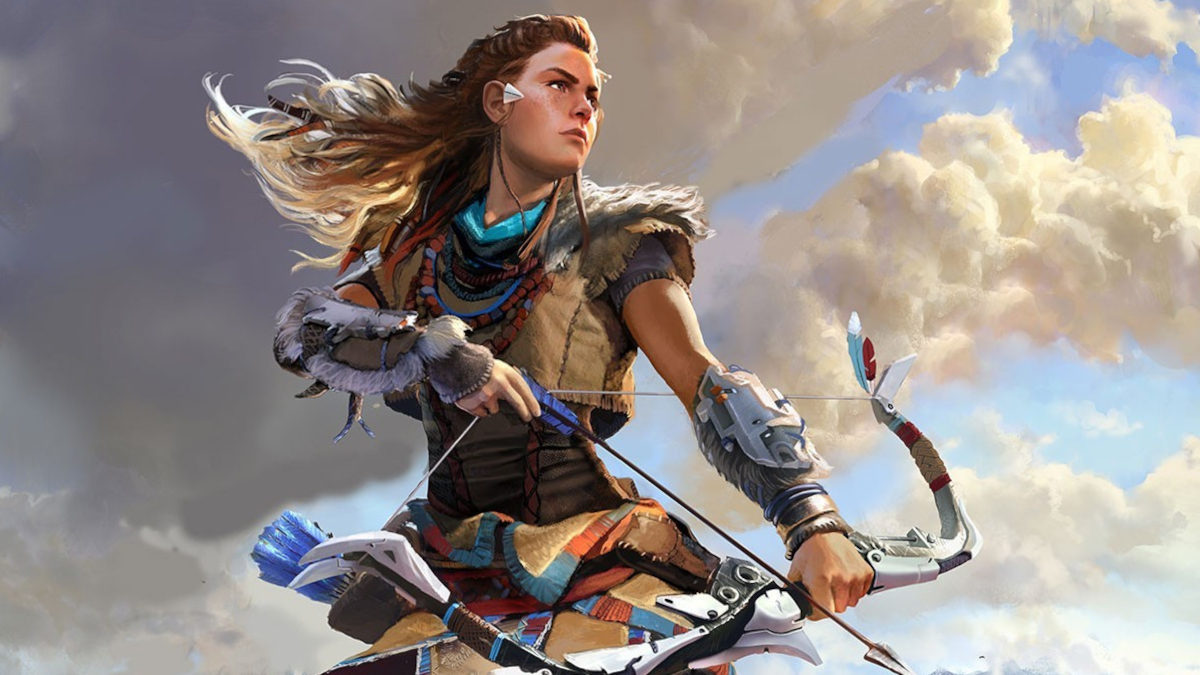 In the US and own a PS5? Right now, you can pick up a copy of Horizon Forbidden West at Amazon for just $35, a massive half-price saving. As one of the year's best PS5 games, it comes highly recommended from us.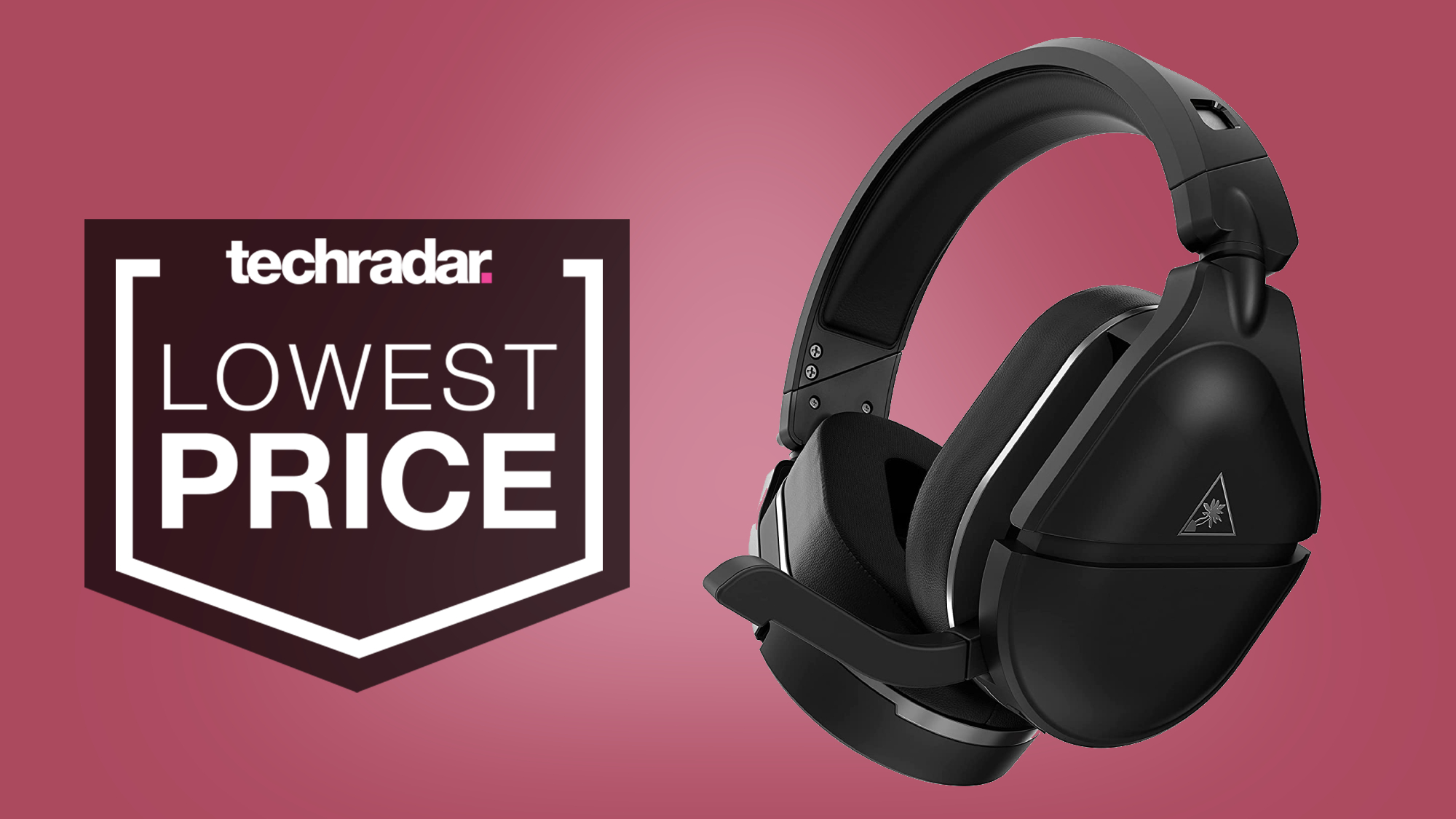 Two of Turtle Beach's best gaming headsets are still on sale, in the UK, over at Amazon. The Turtle Beach Stealth 600 Gen 2 is down to just £64.99 from its usual retail price of £89.99.
Meanwhile, the higher-end Turtle Beach Stealth 700 Gen 2 Max headset is down to just £119.99, whereas it usually costs a hefty £179.99. If you've been looking for a new headset for PS5 or Xbox Series X|S, definitely consider these excellent headsets which boast fantastic sound quality and huge battery life.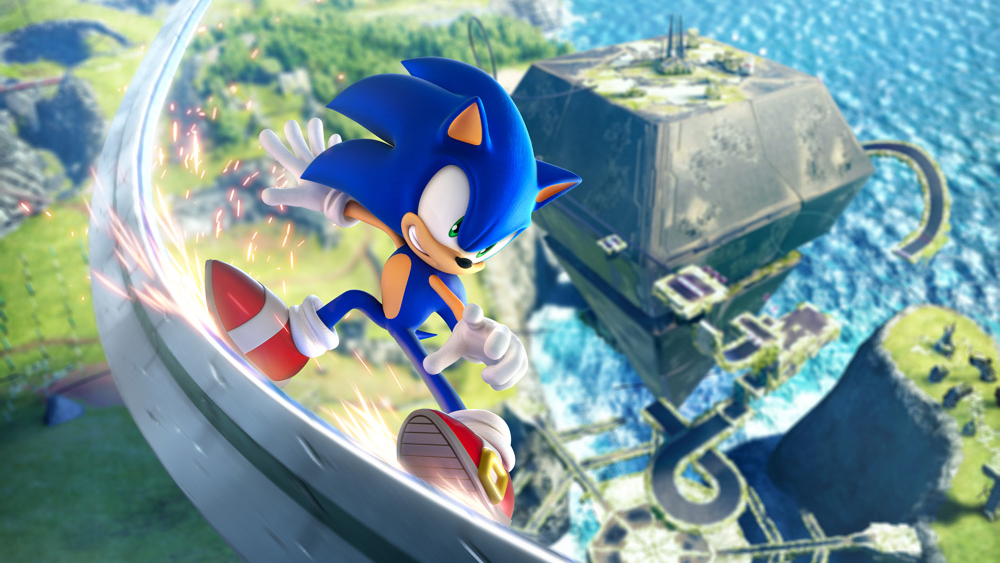 Sonic Frontiers hasn't even been out a month, but it's already seeing some massive discounts over at Amazon. In the US, fans can grab the PS5 version of the game for just $35, a huge 42% saving. Meanwhile, UK buyers can still snap up the game on Xbox Series X|S for £29.99, and on Nintendo Switch for £32.95.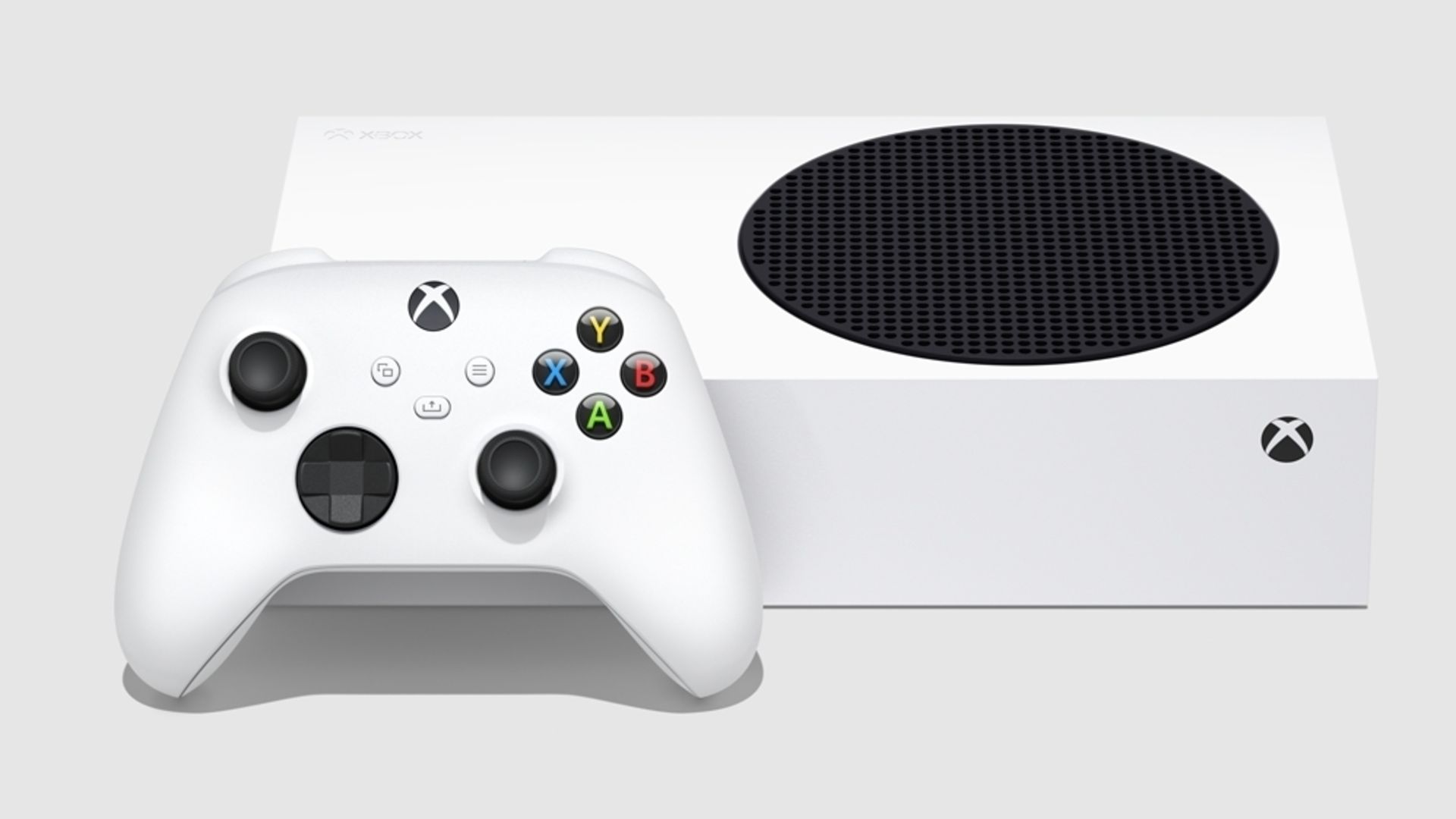 Hello all! It's Elie Gould here, TRG's features writer and I'll be taking over the live blog, lining up the best and wackiest deals right now. 
Speaking of wacky, the Xbox Series S has got something interesting up its sleeve this Black Friday. While we've seen some great deals in the US with it on offer for $249.99 at Best Buy. UK buyers have something of a special offer on hand. 
Over at GAME, the console is currently on offer for £199.99 in a bundle, along with a £10 GAME gift card and… an England bucket hat, just in time for the World Cup. I don't know about you, but for me, a bucket hat is an essential bit of gaming gear.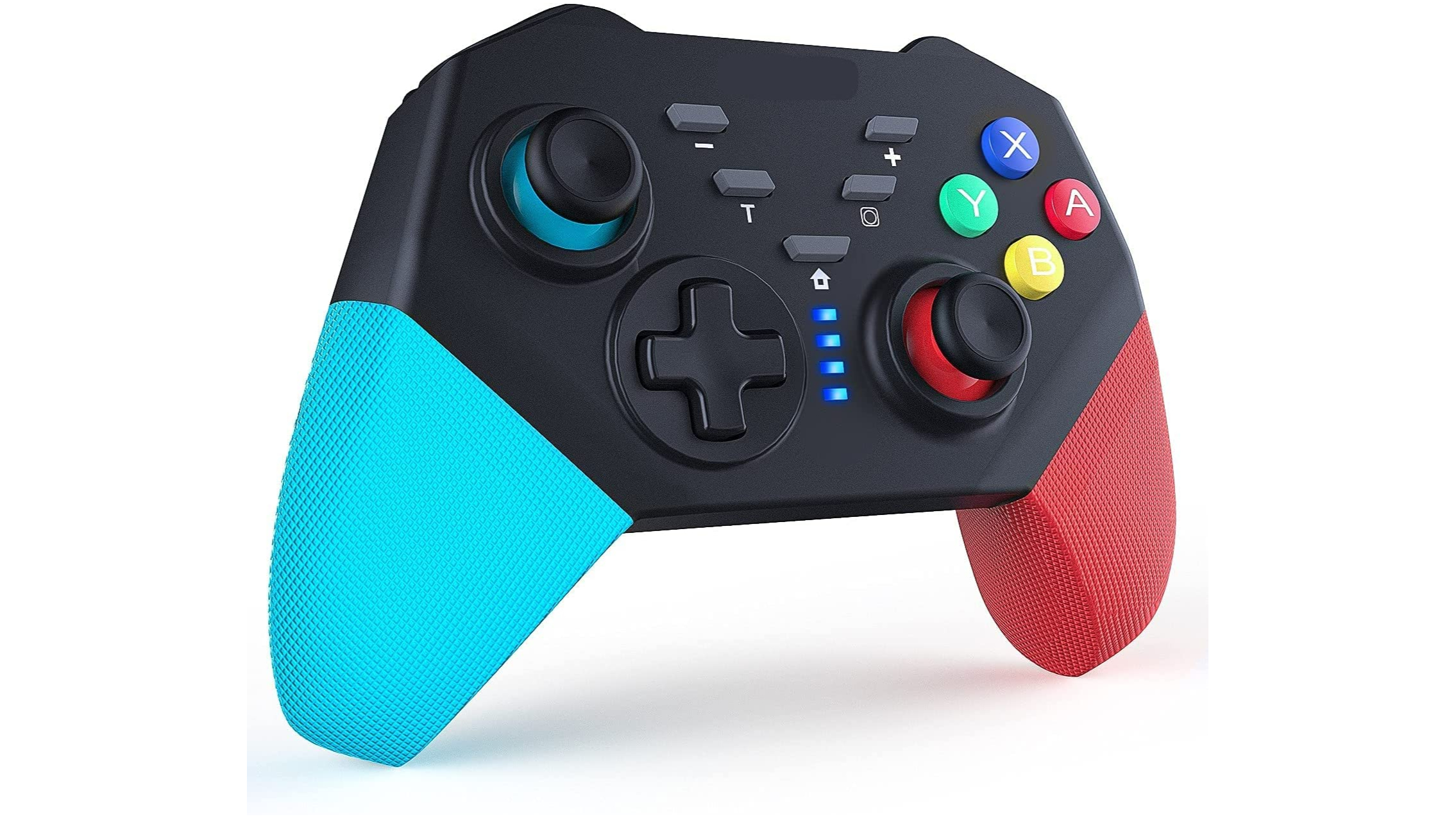 There have been some terrific Black Friday Nintendo Switch deals, but what about Switch accessories? Thankfully these amazing controllers have come in clutch. 
If you've been looking for a different way to enhance your Switch gaming experience, check out discounts on PowerA Enhanced Wired Controllers on Amazon for as little as $17.99.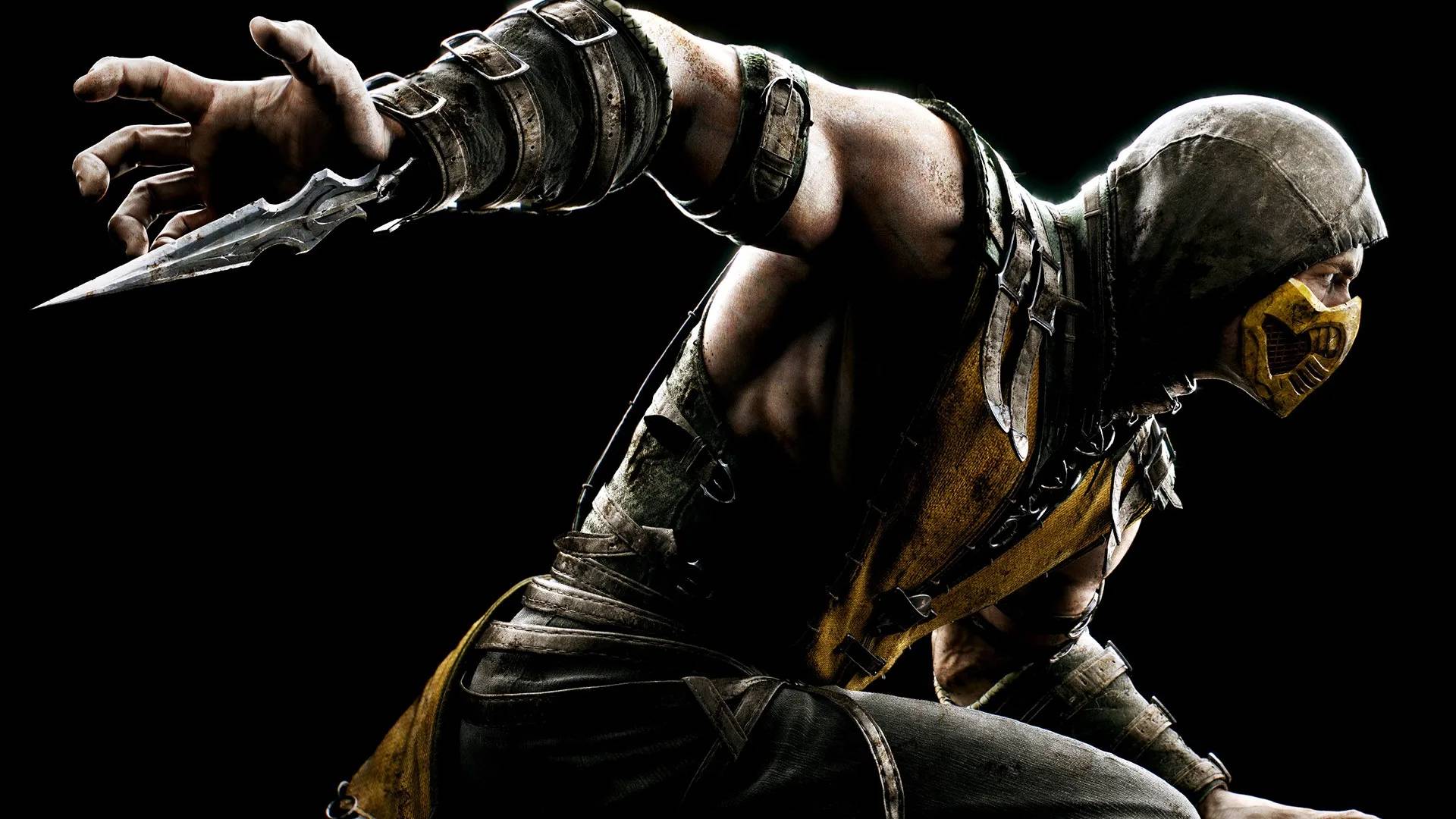 If you love Mortal Kombat and arcade games, then this deal is perfect for you. Smyths have put its Arcade1Up Mortal Kombat Midway Legacy Edition Machine on offer, priced at £319.99. 
There's also some great prices on Mortal Combat games. Over at Amazon, Mortal Kombat 11 Ultimate (PS5) is currently 46%, sitting at a clean £13.47.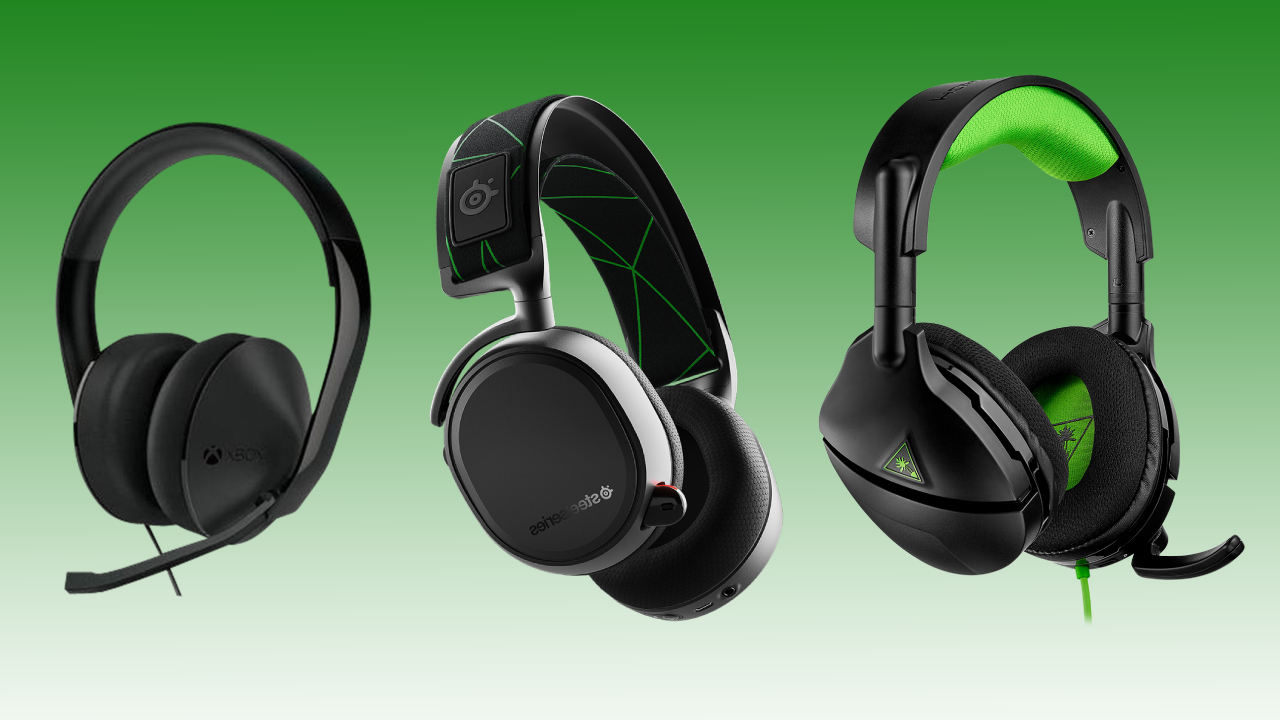 The Xbox Series X is a seriously good console, but there's no reason you can't make your experience better. When it comes to accessories, headsets are a definite game-changer. 
You may not think about it, but audio is crucial to getting immersed in a great story-driven single-player game. Or it can be the key to multiplayer games, where accuracy and clarity down a mic are necessary when pushing the point or coordinating attacks with your mates. 
Thankfully this Black Friday, we're seeing great deals on some of our best Xbox Series X headsets. From the ESPOS H3 headset, currently at $87.48 at GameStop, to the SteelSeries Arctis 9X on Amazon for £109.99.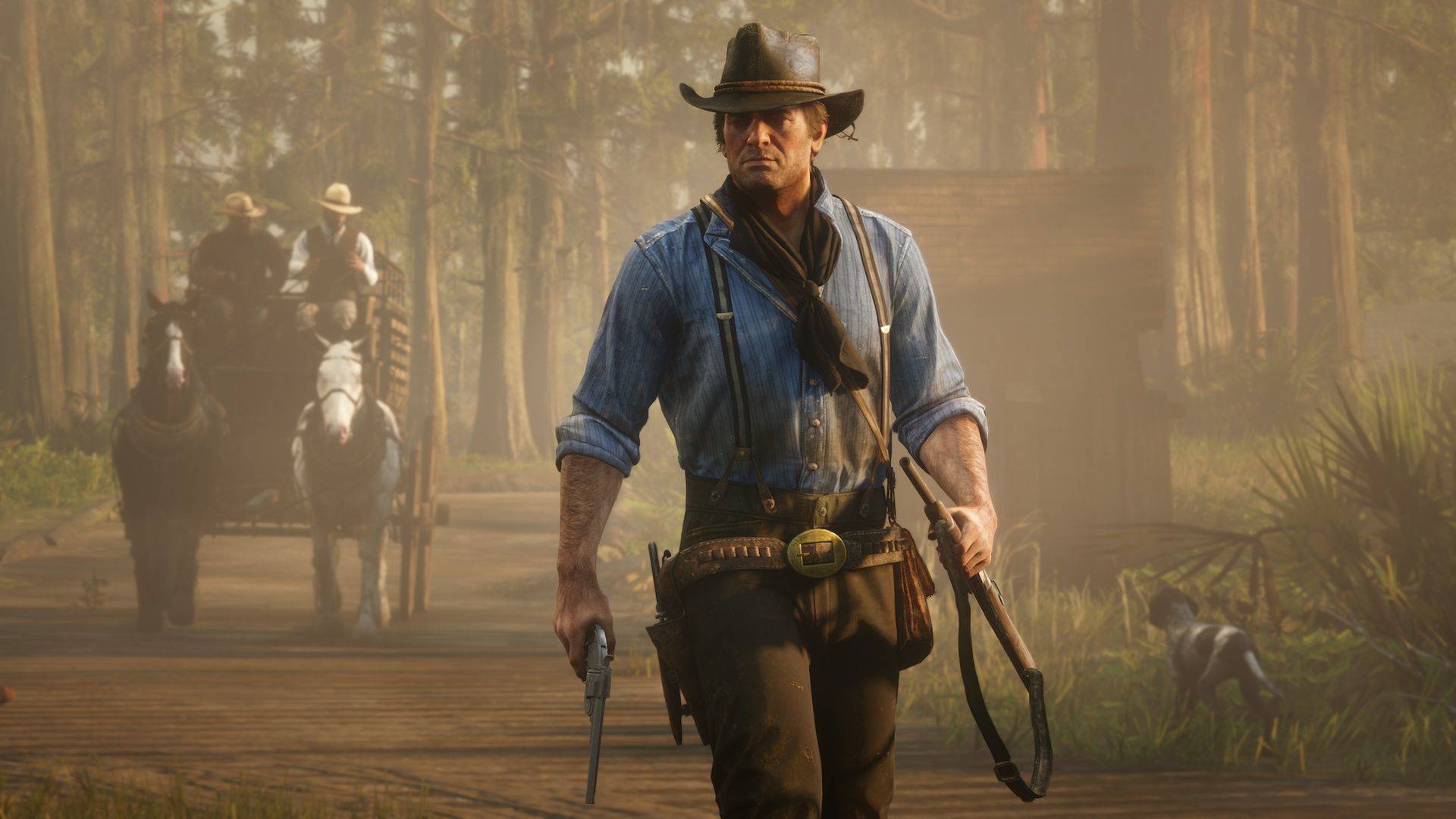 Who doesn't love a good cowboy game? Thankfully it just got easier to buy the much-loved Red Dead Redemption 2, as Black Friday has given us some stellar deals. 
Over at Target, the game is currently priced at $19.99 (a $40 discount). While the UK also has some great prices, with the game sitting at £13 on Amazon. It's the dream for any rootin' and tootin' cowboy fans out there.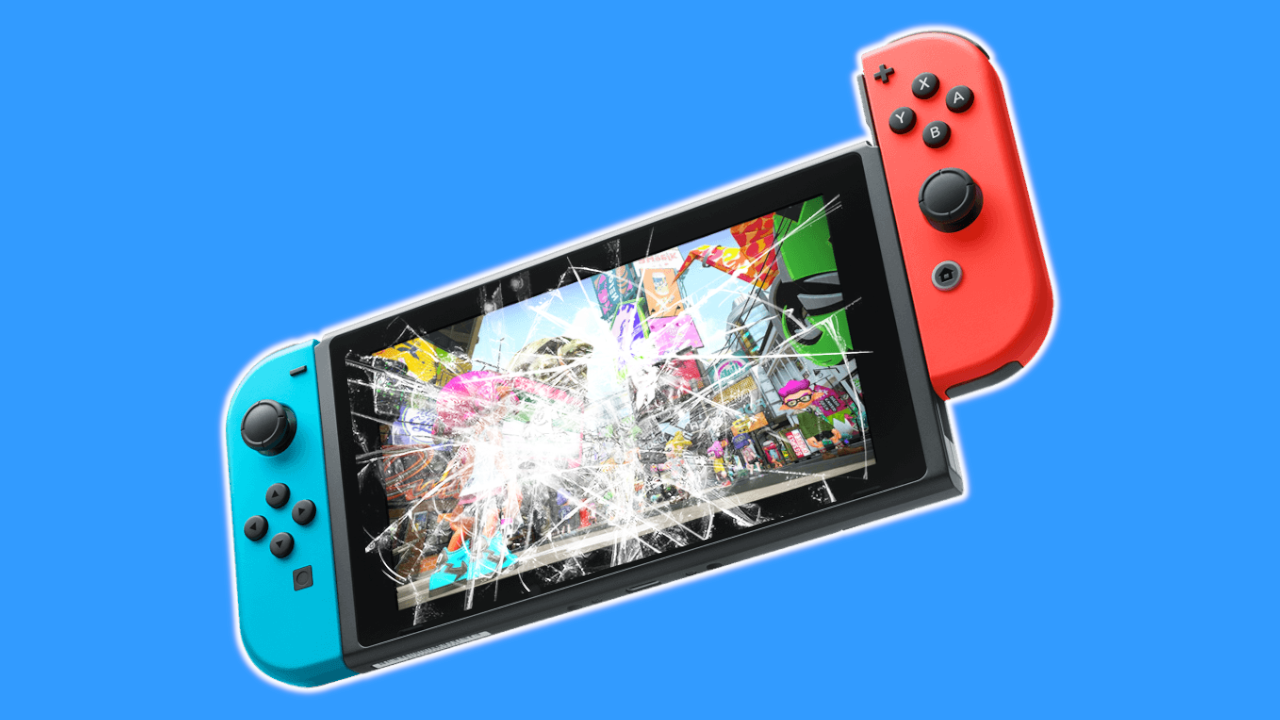 The Nintendo Switch is an excellent console at home or on the go, but do you ever feel nervous about venturing into the unknown with it by your side? 
I have to admit that I'm yet to get a case for my Nintendo Switch Lite, and it's been weighing on my mind; how far am I willing to push my luck? 
This bad habit may change thanks to the great Black Friday Nintendo Switch deals. It may be the best time to secure a trustworthy Switch Case. 
In the US, the sturdy RDS Industries 12″ Hard Case is currently on discount for $29.99 at Best Buy. The UK also has some cool deals with a fantastic Pokemon case priced at £12.99 at Amazon.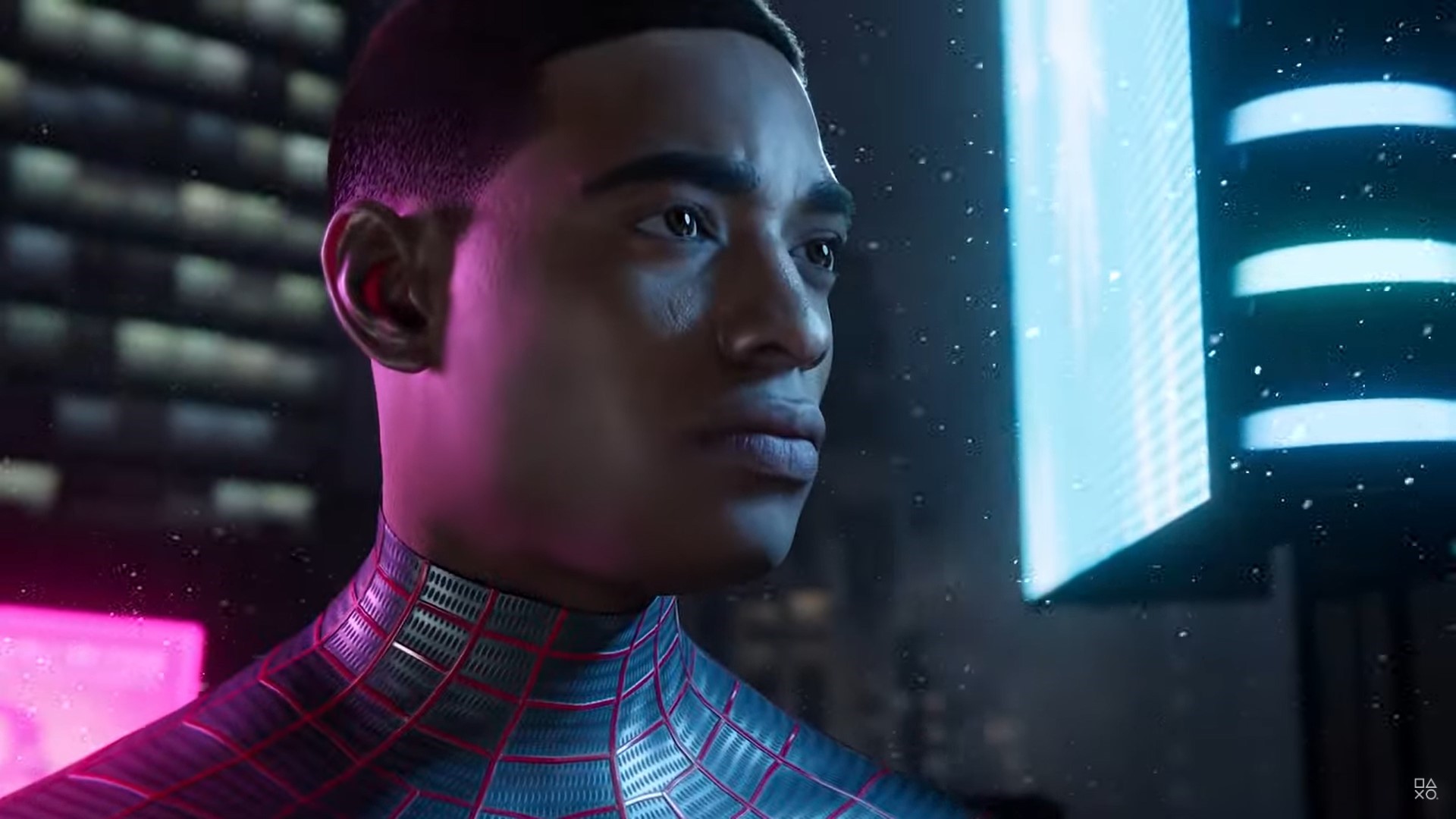 Spiderman Miles Morales came out two years ago and still holds up as one of the most enjoyable games you can get on a PS5. 
These discounts on the fantastic game are a great start for those looking to expand their PlayStation library. Or maybe you just want to treat yourself and haven't been able to find the great Black Friday PS5 deals you want. 
Either way, Spiderman Miles Morales is going for $19.99 at Target and £22.99 over at Argos. This is a great deal on a game that is usually priced at eyewatering heights.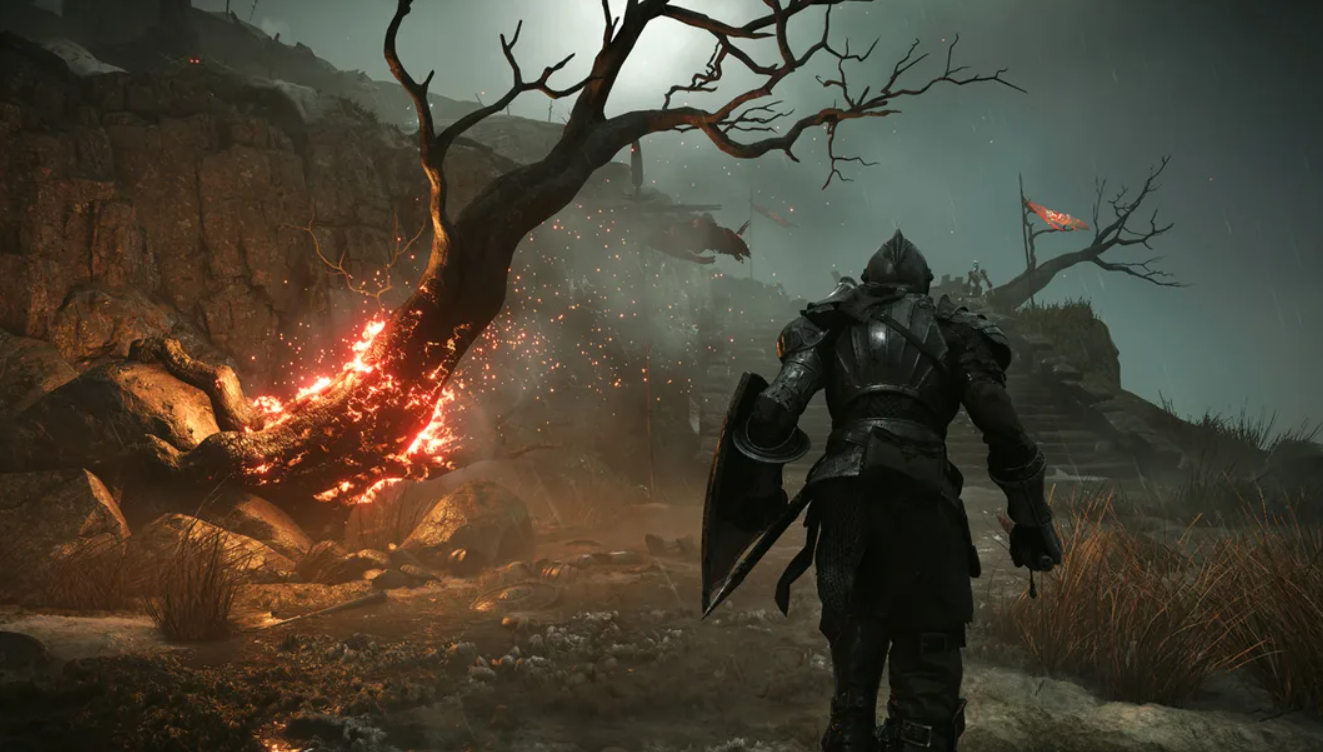 Hey everyone! This is Aleksha McLoughlin, TRG's Hardware Editor here and I'm running the live blog for the next few hours!
Do you like challenging games? Furthermore, do you enjoy deep discounts on exclusive titles? Well, I have one of the most aggressive PS5 game deals for you! That's because Demon's Souls has come crashing down to just $29.99 at Best Buy for a huge $40 saving (over half price!).
It's not just those in the US that can get the bleeding edge remake for a competitive price point. That's because Demon's Souls is also available in the UK for only £34.99 (was £70) at Game, too. If you've never played the original PS3 release, or are looking to jump back into the kingdom of Boletaria for less.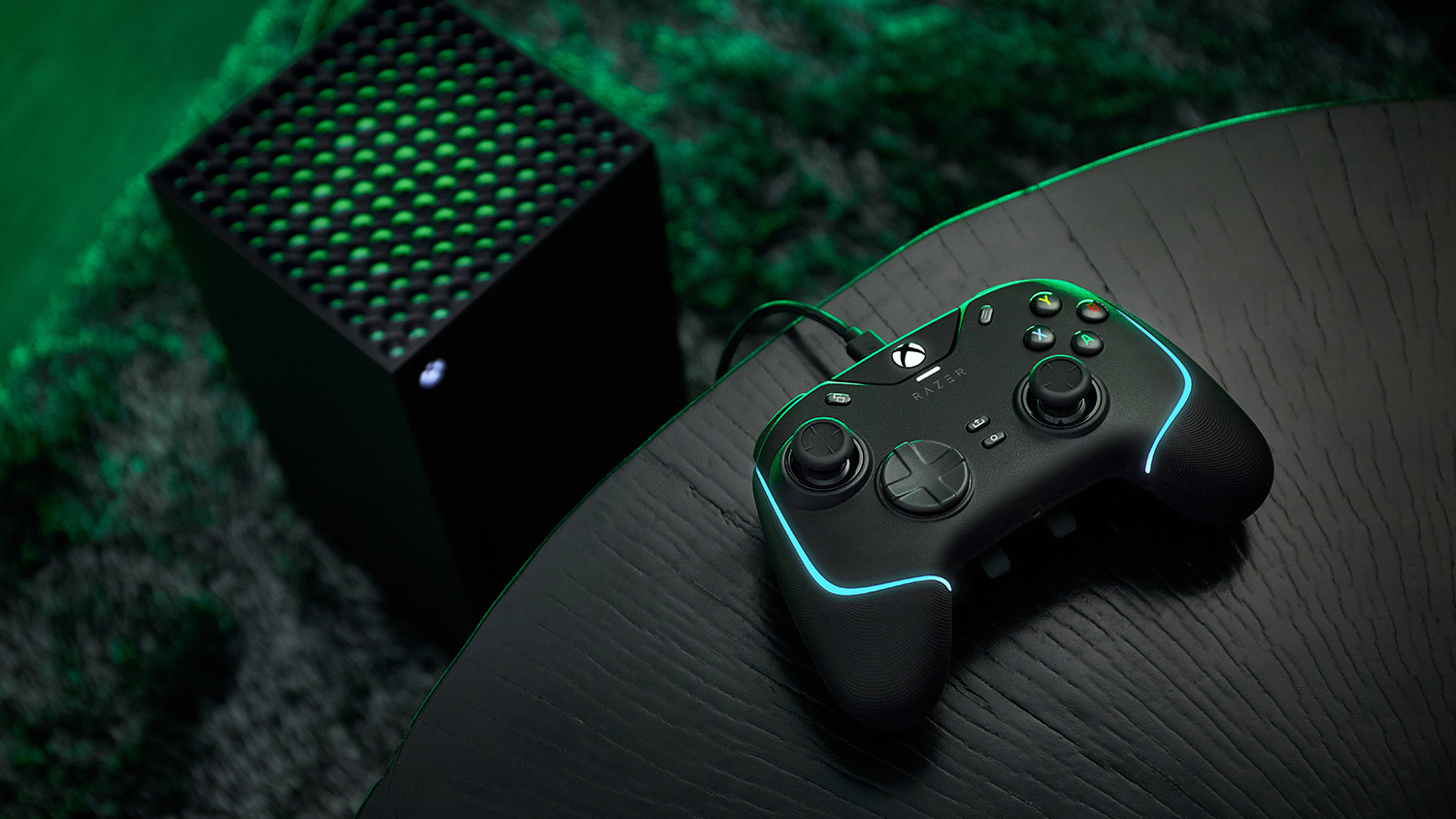 Are you someone who wants low latency for Esports titles at an equally competitive price? The Razer Wolverine V2 Chroma is currently selling for its historic lowest-ever price point at Amazon. You can get your hands on the latest wired high-tech Xbox controller for just $99.99 (was $150) for a $50 saving. It's a return to a price we've only seen once this year – but it's never been bettered! 
What we like about the Razer Wolverine V2 Chroma for Xbox Series X is how adjustable it is. You can customize your layout with reprogrammable buttons and take advantage of hairline trigger stops for less travel time. A cool touch is the mechanical microswitches in the face buttons for that satisfying clickiness.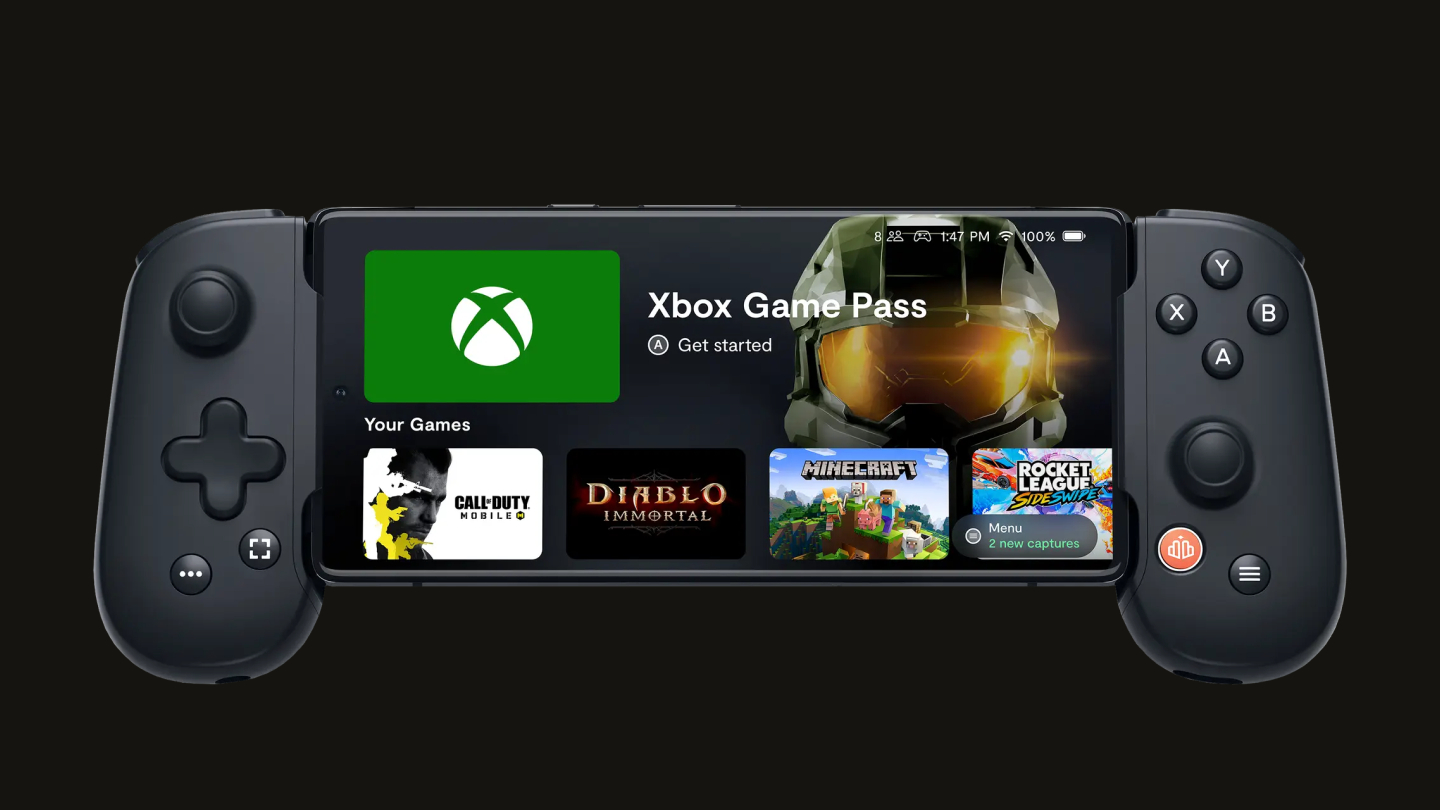 Interested in having Xbox Game Pass and PlayStation Plus on the go at a reduced rate? You're in the right place! With the cloud streaming component of the service arguably now more popular than ever, the Backbone One appears to be a good companion. This iPhone-compatible controller is selling for $74.99 (was $100) for a $25 saving. It's the cheapest price we're able to verify. 
On the other side of the fence, there's the Nacon MG-X Pro which takes heavy inspiration from the Xbox Wireless Controller in approach. It's selling for only $79.99 at Amazon (was $100) and is compatible with Android phones, so we've covered both bases here!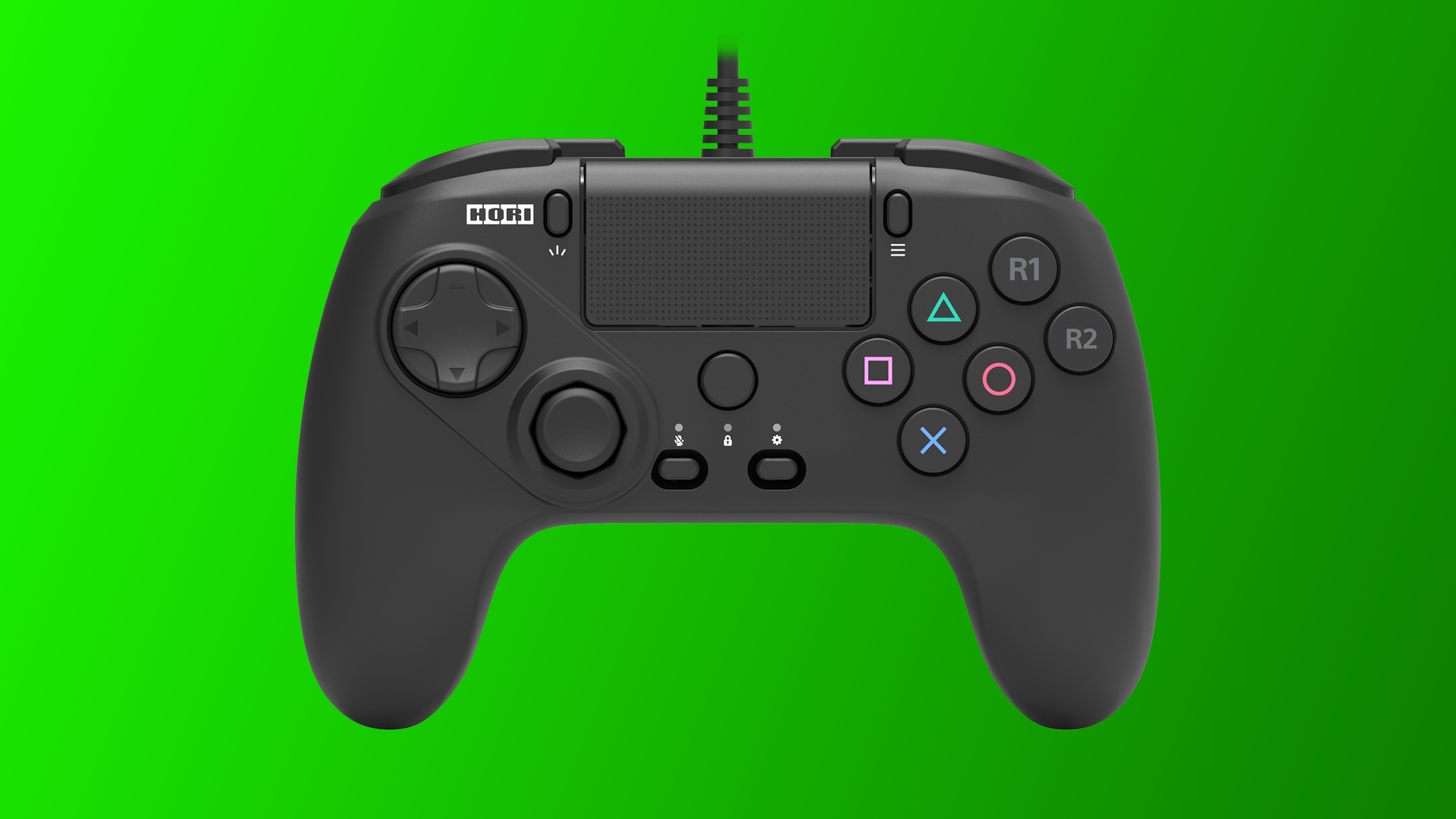 Do you want to make the most out of some of the best fighting games without breaking the bank? If so, you're in luck. The Hori Fighting Commander Octa is down to just $39.99 (was $50) for a $10 saving at Amazon right now in the US. Don't fret if you're based overseas, though, as you can also pick up the fight pad for £39.99 (was £42) at Amazon UK, too. 
What we like the most about this fighting game controller is that you have an eight-way gate by the D-pad making certain 3D titles, such as Tekken 7, a little easier to play with analog movement instead of pure digital. This is the cheapest that we've seen the gamepad in the US and the UK, making now the ideal time to consider stepping up your game in the likes of Mortal Kombat and Street Fighter.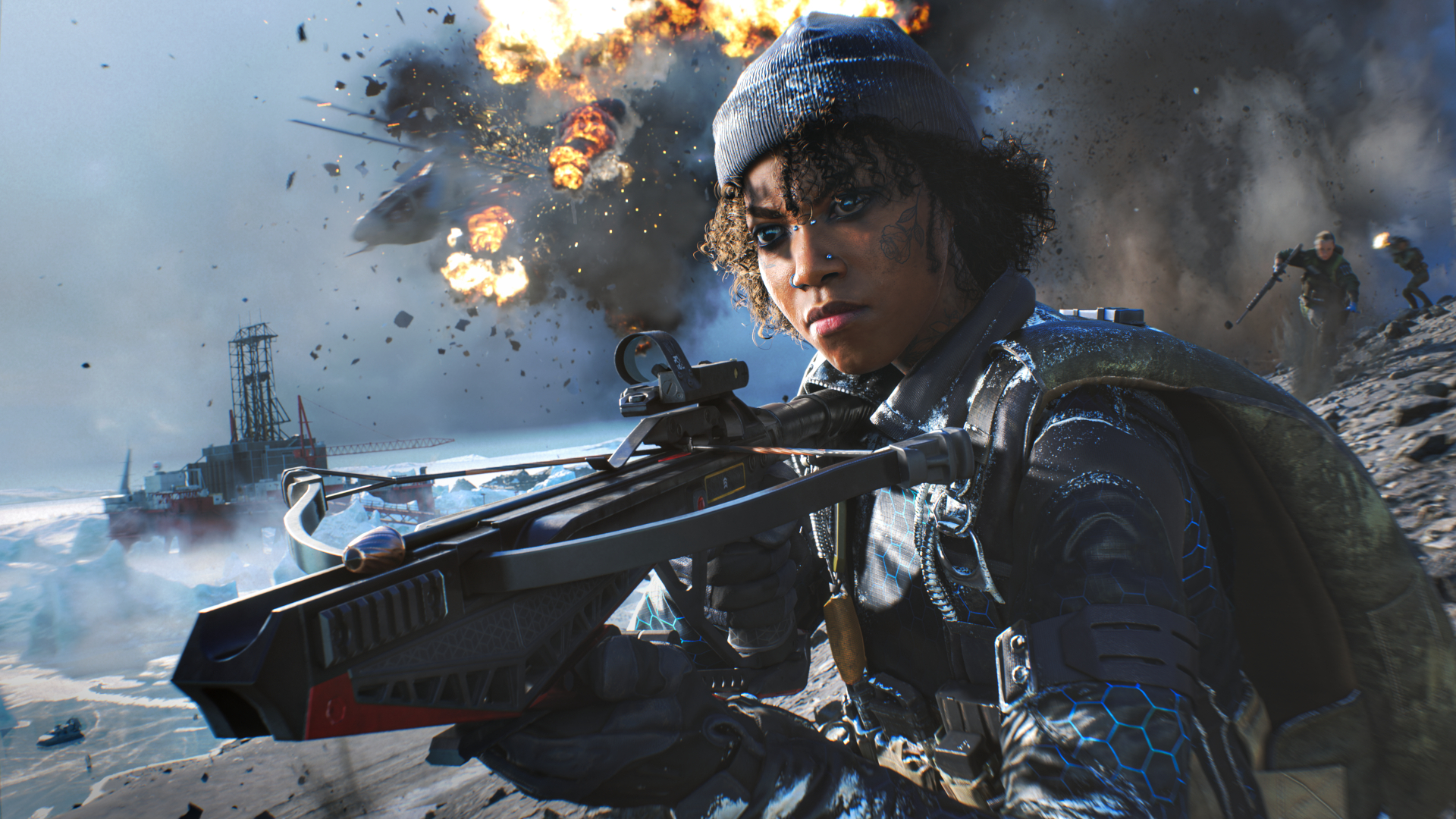 One of the better Black Friday gaming deals that we've come across is Battlefield 2042 selling at one of the lowest prices on record right now in the US. You can pick up the multiplayer shooter for just $14.99 (was $40) on PS5 and also $14.99 (was $40) on Xbox Series X at Best Buy. 
The game itself offers a ton of value especially at considerably under the $20 mark on Xbox Series X and PS5. There are not only your traditional multiplayer modes, which continue to develop with the game's recent Season 3: Escalation update, but also Portal mode, too. For the low price of entry, you can experience 128-player open warfare scenarios, which can't really be compared to other shooters on the market right now.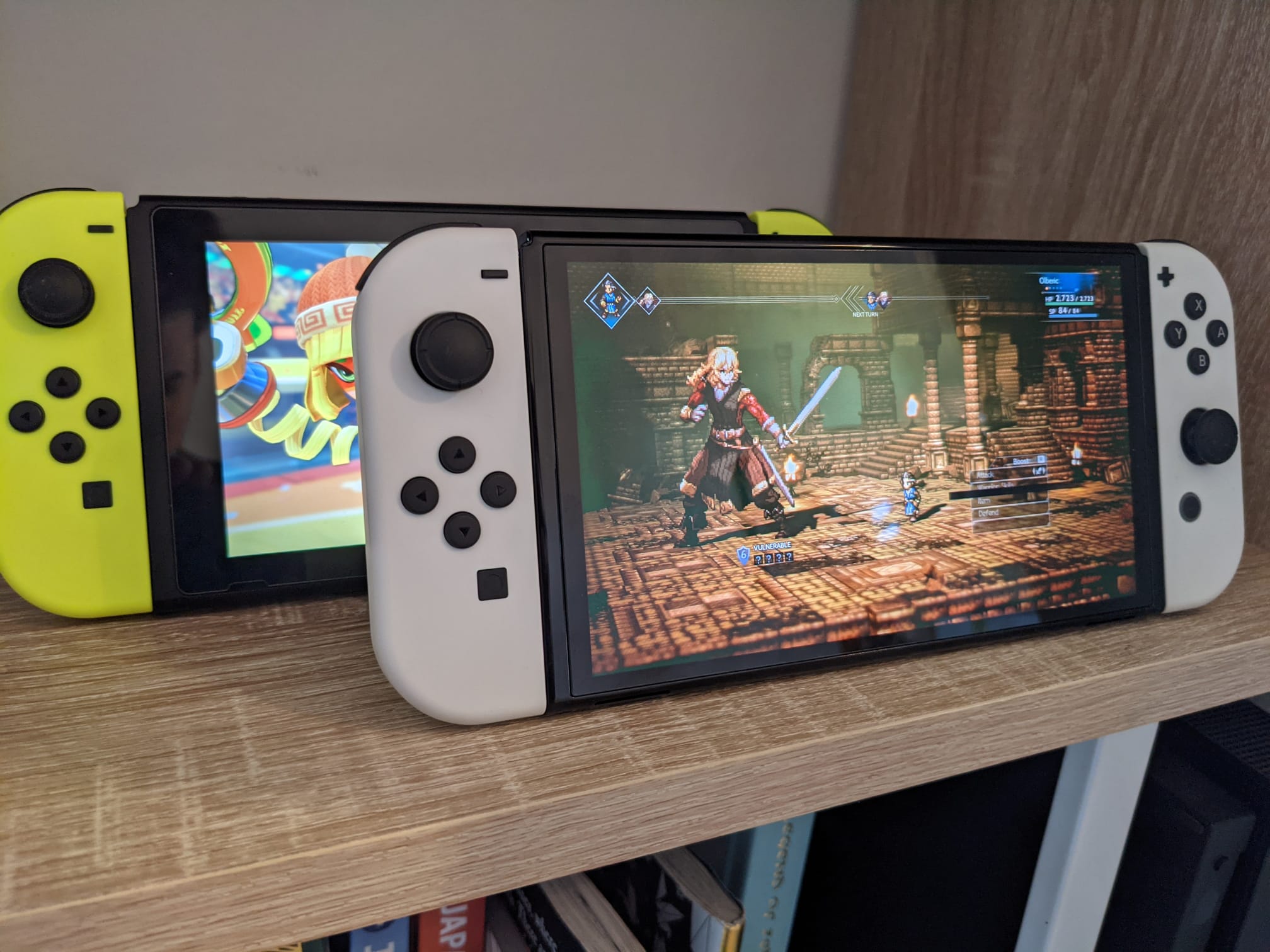 Heyo, this is a very sleepy Julian Benson, TRG's Editor-in-Chief, logging on for the 2am to 10am shift here in the UK. What I may be lacking in energy, I am making up with in deals. I am driven by discounts, succored by savings. That's not a turn of phrase I'd normally allow on the site, but, as I say, it's very early in the morning.
I'll have some fresh deals coming up shortly, but first, a little buying advice. We're seeing some excellent bundles and discounts on the Nintendo Switch OLED, the upgraded spin on Nintendo's hybrid console. It's currently on offer for the lowest price we've ever seen it in the UK. And there are some great bundles available, too. 
Released last October and boasting a better screen, improved battery life, and snazzy color scheme, the Nintendo Switch OLED may seem like the default version of the console to buy. But, while we wait for what seems like an inevitable Nintendo Switch Pro (especially with the way recent Switch games are struggling to run on the hardware), our hardware writer Rhys Wood makes an excellent case for buying an original Nintendo Switch.
Essentially, if you plan on playing the console primarily in docked mode, then you will see none of the advantages of the Nintendo Switch OLED's upgrades, and you're better off getting the cheaper Nintendo Switch. Just look at the deals alongside each other (and note that the cheaper Nintendo Switches also come bundled with games and Nintendo Switch Online membership):
Walmart's selling $10 Nintendo eShop gift cards for $9. At a time where we're seeing $50 knocked off consoles, and games going for half-price, a $1 discount may not seem like much to shout about but when it's money on a gift card, you're looking at a kind of free money. A $10 game bought with a $10 gift card you bought for $9 is creating your own 10% discount on a game of your choosing.
Also, if you're looking to give a gift to the gamers in your life, this way you aren't running the risk of buying them a game they already own, you can give them a gift card and let them buy something for themselves.
Walmart's reduced the $20 and $35 gift cards, too, but the reduction isn't as good as the 10% off on the $10 gift card, so I'd recommend just buying multiple $10 gift cards.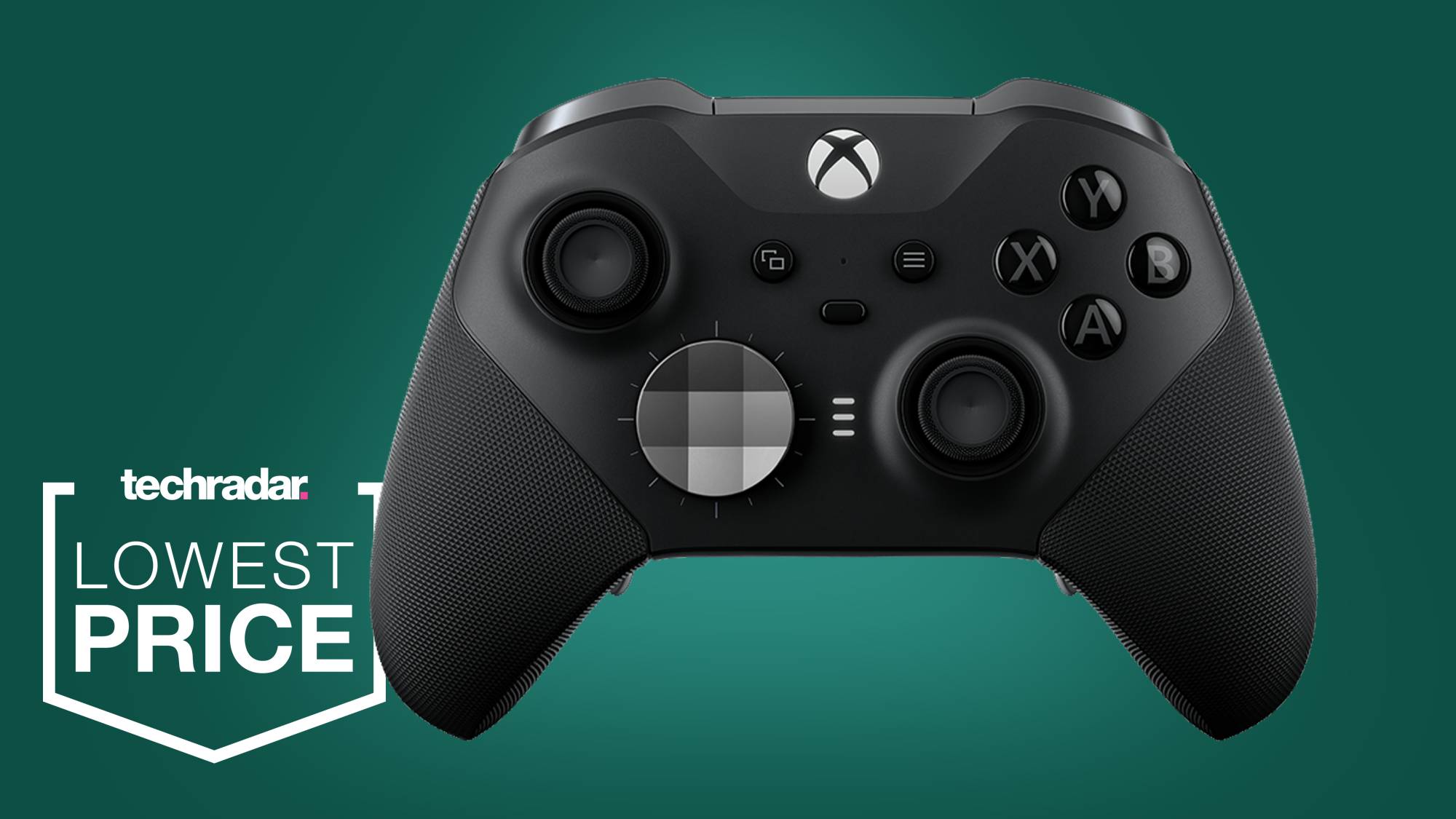 There have been some excellent Black Friday Xbox controller deals over the past few weeks, but we're finally starting to see some deep discounts on the Xbox Elite Controller Series 2. 
The Elite is the highly-customizable pro controller that Microsoft released for the Xbox Series X|S and PC. It's a fantastic gamepad that feels wonderful in the hand and can genuinely improve your game, thanks to its hair triggers and rubberized grip.
Normally setting you back $179.99, you can get an Xbox Elite Wireless Series 2 Controller for just $129.99 over at Newegg, so long as you enter the code 'BFFDAY22' at checkout.
While not as good as the Newegg deal in the US, you can pick up an Xbox Elite Wireless Series 2 at a discount in the UK, too. Amazon is selling the pro gamepad for £142, down from £159.99.
This is a strange recommendation as it's not actually much of a saving, but it's more for if you're struggling to lay your hands on a PS5.
You may have been eagerly refreshing our PS5 restock page to grab one of the in-short-supply consoles. Currently, to buy one through Amazon and many other stores, you need an invitation.
However, there's a great bundle on AntOnline that will get you a PS5, a copy of God of War Ragnarok, and an extra DualSense controller in blood-like cosmic red. The bundle will set you back $609.98, which is basically what buying the God of War PS5 bundle and a discounted DualSense controller would set you back if bought separately. The advantage of this deal is that you can buy it without waiting on an invitation.
This is an appealing bundle. If I was buying a PS5, this is the game and accessory I'd be wanting to pick up, along with a discounted PS plus subscription.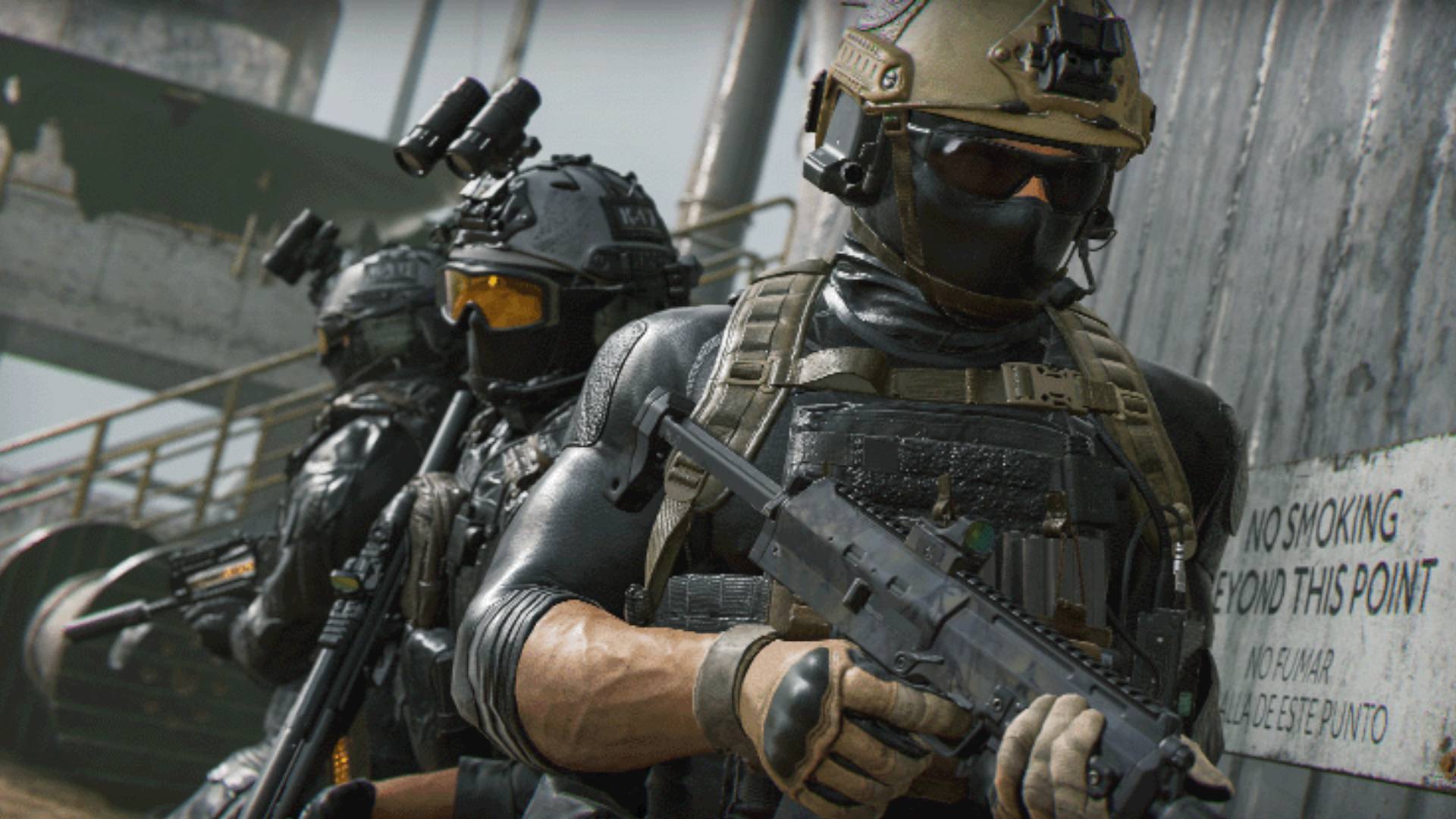 Call of Duty: Modern Warfare 2's been out for less than a month, but it's already enjoying a steep discount at Walmart, dropping from its box price of $69.99 to just $55 on both PS5 and Xbox Series X|S.
Activision Blizzard games, and the Call of Duty series in particular, tend not to see big discounts. Many of the older games are still being sold at full price years after release. So to see the new game drop down to $55 is a surprise.
The shooter is seeing a similar discount in the UK, with Amazon selling Modern Warfare 2 for £56.99, down from £69.99.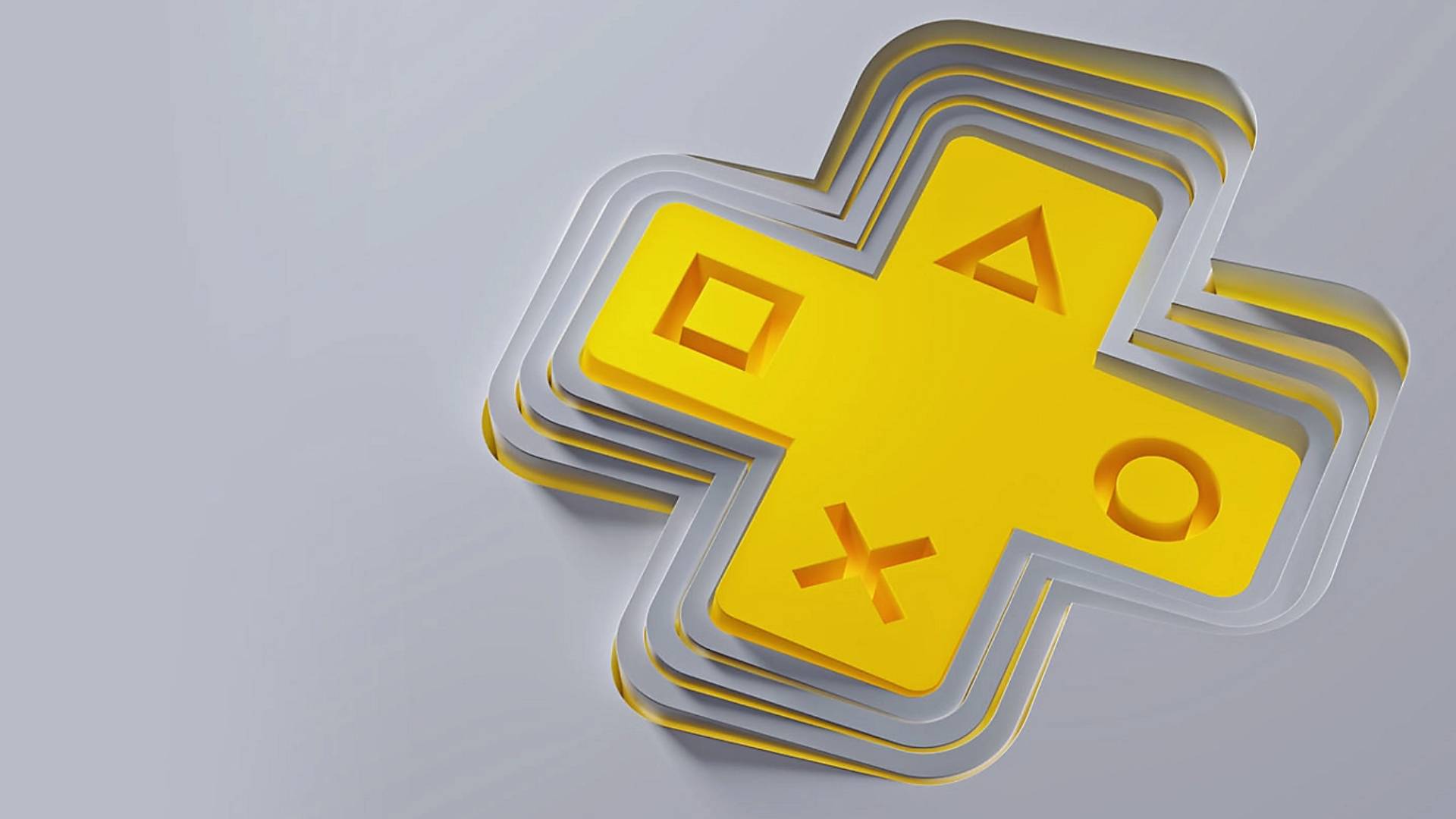 If you aren't seeing a deal you like, one of the best things you can buy during Black Friday are discounted gift cards. They may not seem like an exciting purchase, but you are effectively buying the ability to apply a discount to whatever game you want.
There are currently great discounts on PSN gift cards, both in the US and UK, letting you pick up some of the best PS5 games on the cheap or even to buy a PS Plus subscription, which you should always try to top up during Black Friday
Over on Eneba, you can buy yourself a $100 PSN gift card for $82.71, saving you nearly 20% on the card's price. Meanwhile, in the UK, at Amazon, you can buy a £75 gift card for £63.68, a £63 gift card for £56.70, and a £38 gift card for £34.20. Those may seem like odd prices, but that's because these gift cards are meant to be for redeeming a year's subscription of PS Plus Essential, Extra, or Premium.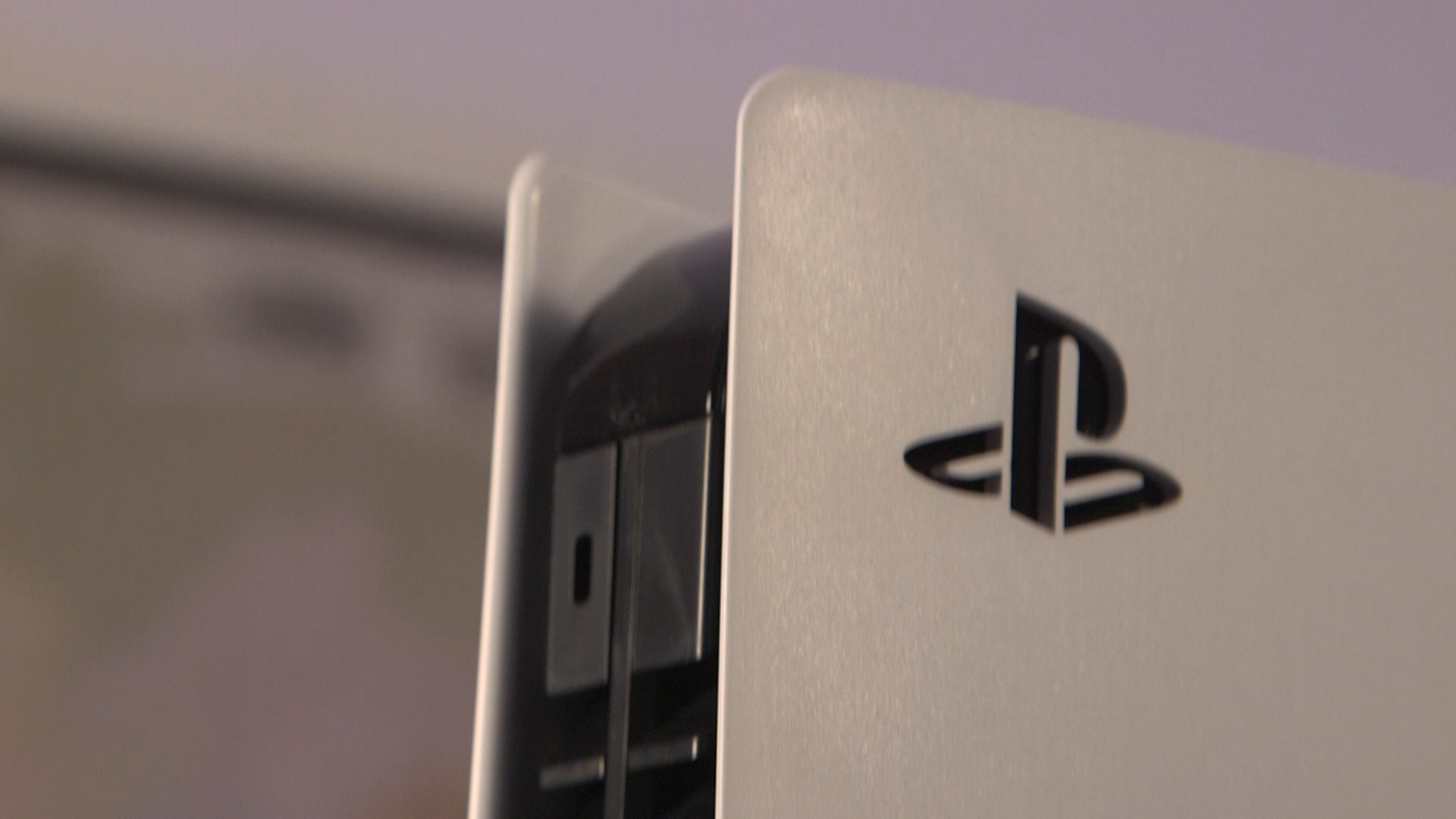 What's this, an actual discount on a PS5? I didn't know such deals could exist! 
In a year where the price of the PS5 has actually increased and stock is still in short supply, it's amazing to see a retailer has actually knocked money off the hot ticket console. But, if you're shopping in the UK, you can get a PS5 Digital Edition bundled Just Dance 2023 for £414.98, or with the Pulse 3D wireless headset for £458.98, down from the usual £474.98. 
Now if you're on the fence about a PS5 vs PS5 Digital Edition, they're basically the same except one of them doesn't have a disc drive to play physical games. Though, there are rumors that a disc drive accessory is due to be released in 2023 alongside a PS5 Slim. Still, until Sony confirms that attachment, you'll need to make peace with only playing games you've bought in the PSN store.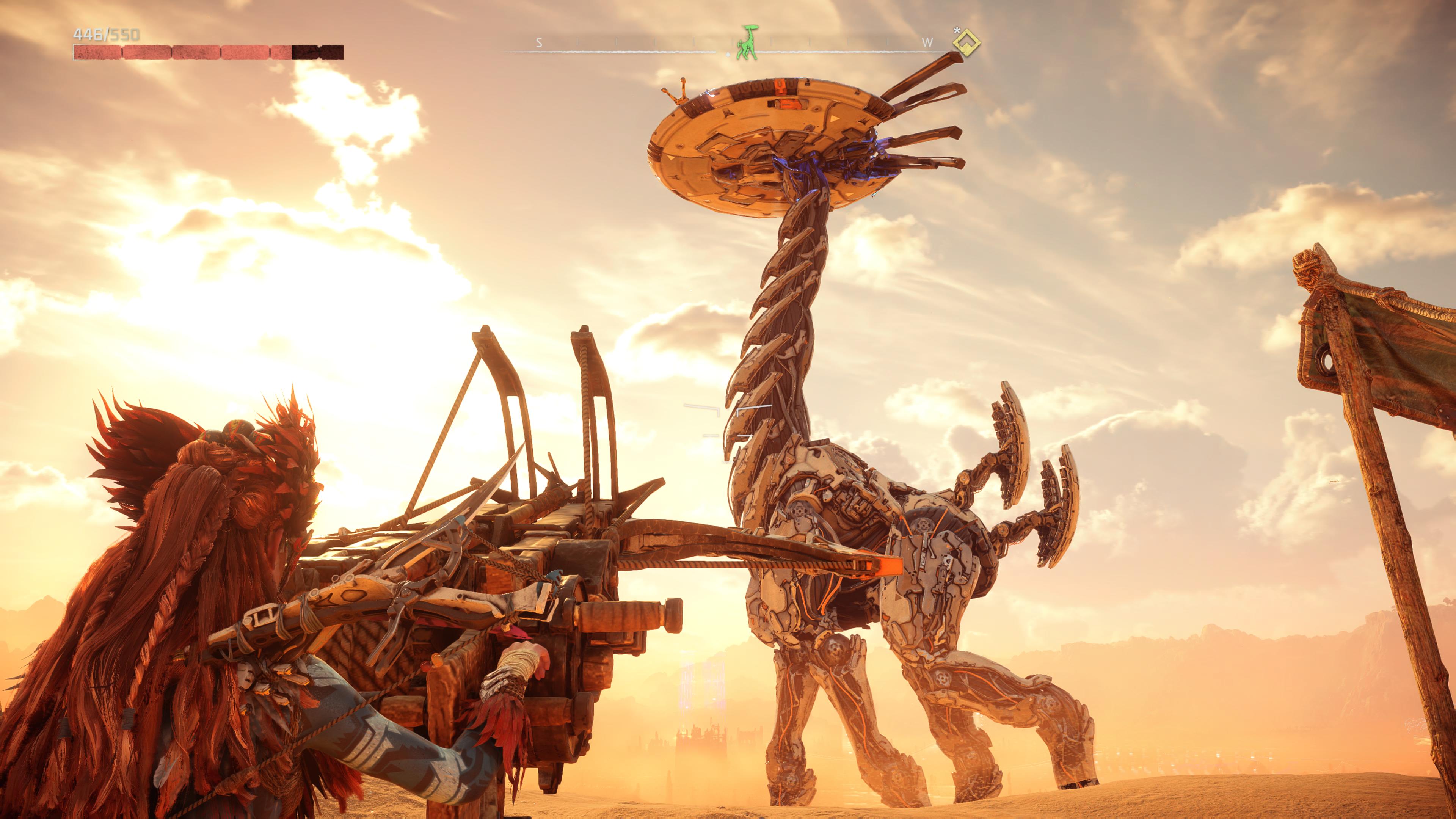 Thanks to a free upgrade, you can get Horizon Forbidden West for PS4 and PS5 extremely cheaply in the US and UK right now. GameStop and Tesco are selling off old stock of the PS4 game for just $29 and £20, respectively. Sony also lets you freely upgrade the PS4 version to the PS5 version, even if you use a disc copy of the game.
So if you're keen to continue Aloy's adventure and have been holding off for a good deal, this may be the best you see for a while as the cheapest we've seen Forbidden West go for before is £24.99.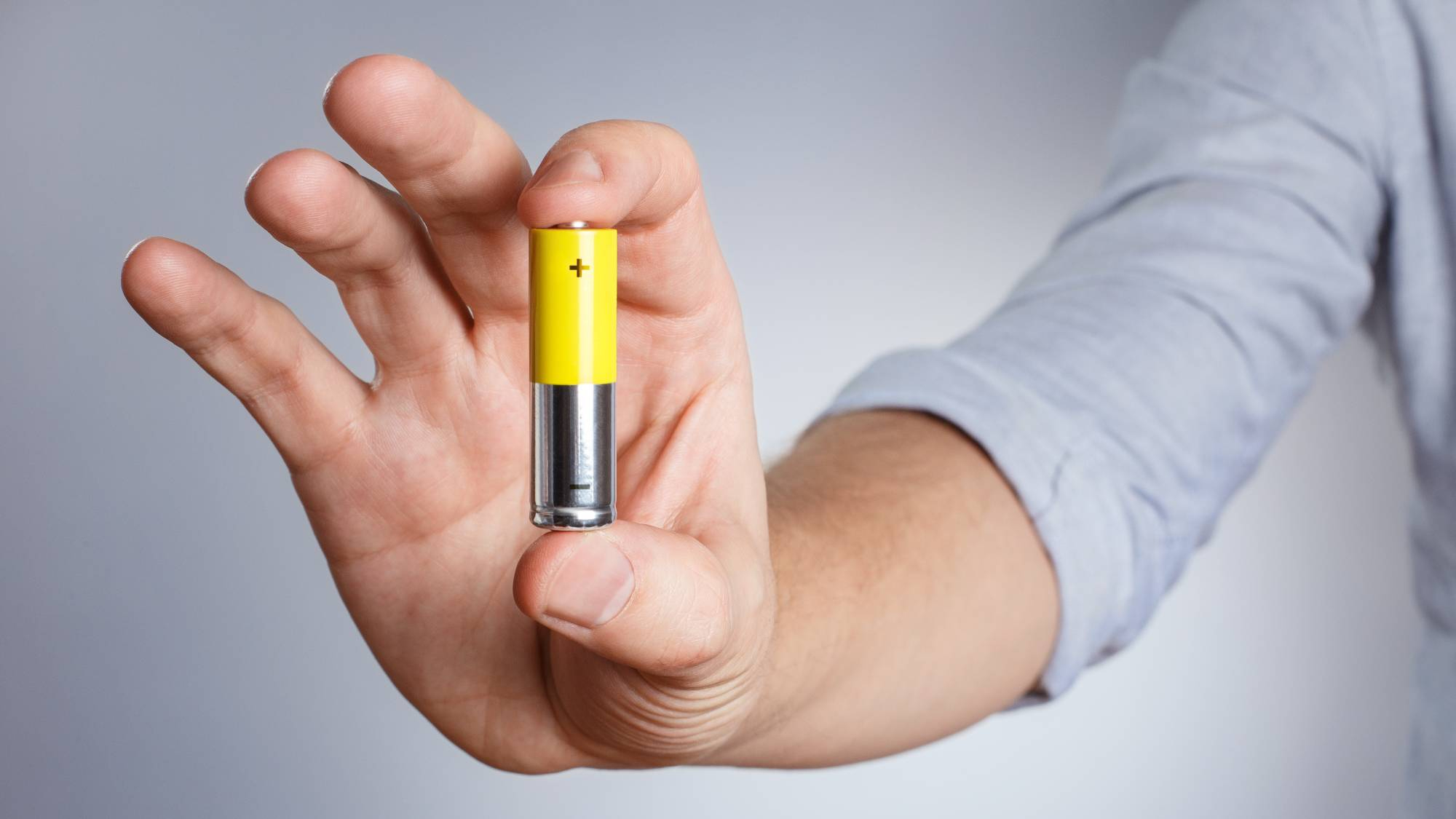 This isn't the most exciting purchase, I get it, but, if you're anything like me, then every time your Xbox Wireless controller runs out of charge you think to yourself 'I should really bulk buy some batteries'. Well, now's your chance as, for Black Friday, some bog standard AA batteries have been reduced down to a nice affordable price.
You can either get yourself a nice 4-pack of AA high-capacity rechargeable batteries for $5.59, down 60% from their usual $13.99 or, if you want to make sure you're really never going to run dry, by yourself a pack of 24 batteries for $32.29, down from $37.99.
You're not left out in the UK. Why not get a 100-pack for £23.79, down 32% from £34.99. If that seems excessive, you can get the smaller and much more cheaply priced 40-pack for £9.38, down from £11.03.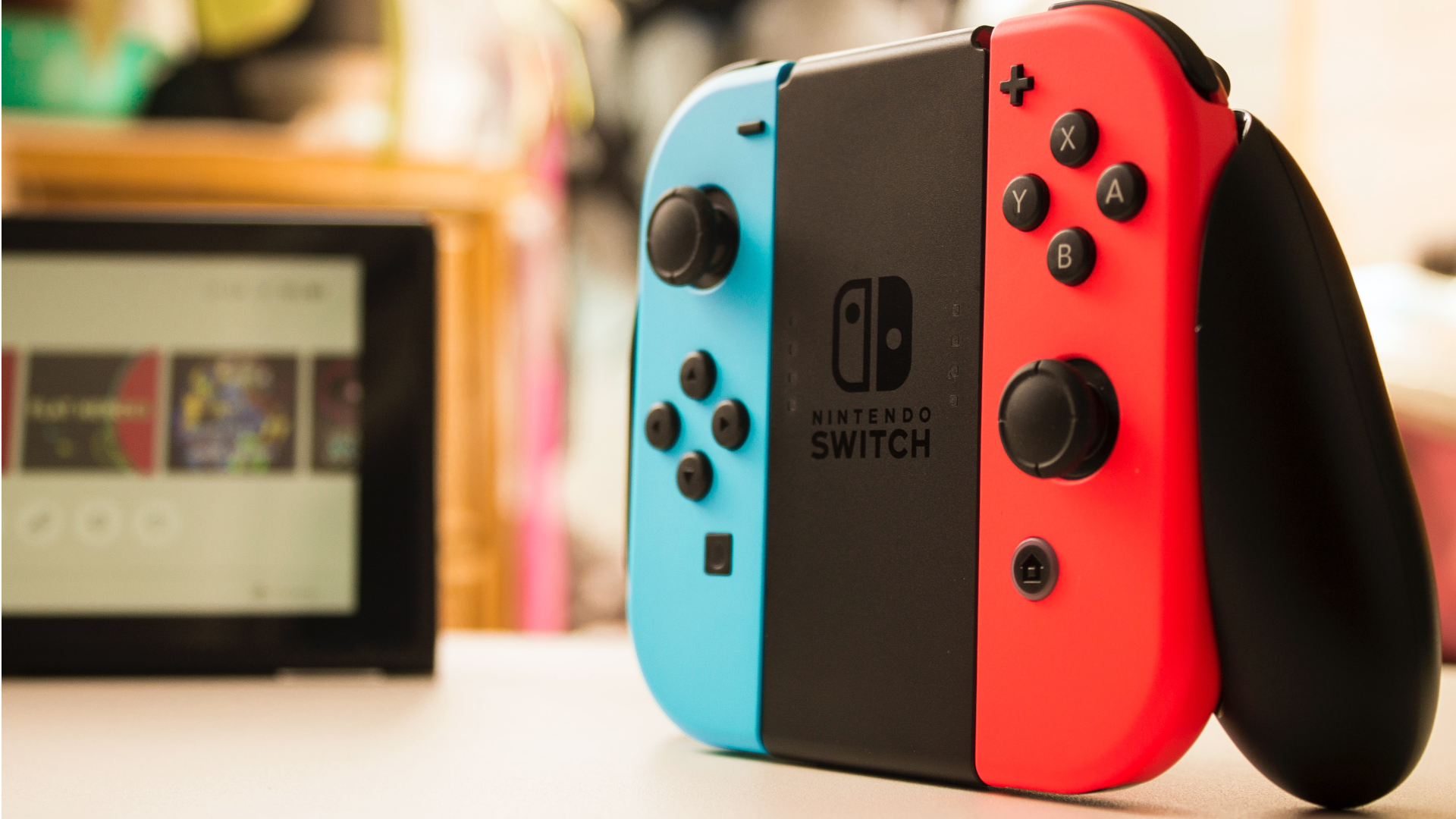 Julian needs a rest. So it's a somewhat refreshed Vic Hood, TRG's Associate Editor, taking over for the next few hours.
Black Friday is now fast approaching, so I imagine the deals are going to ramp up a fair bit today before the biggest discounts drop tomorrow on PS5, Xbox Series X and Nintendo Switch products.
If you're on the hunt for a Switch this Black Friday (or are a new Switch owner) then make sure you avoid these 5 most common mistakes people make with the Nintendo Switch. You'll thank us later.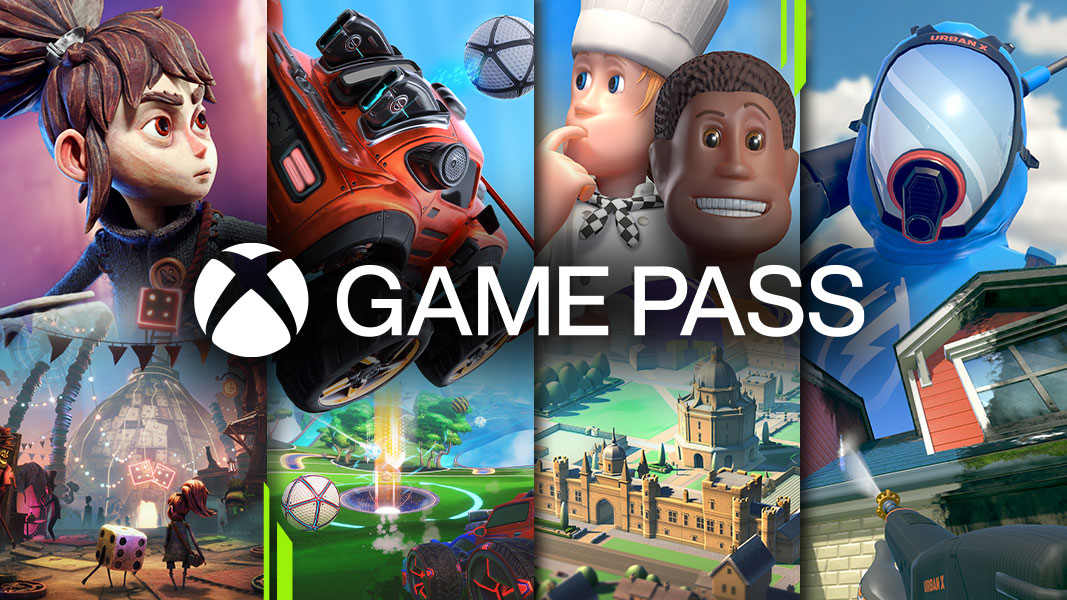 If you're an Xbox Series X or Xbox Series S owner, I highly advise you try to pick up a discounted Xbox Game Pass Ultimate subscription this Black Friday. 
Microsoft's subscription service packs in access to a library with over 100 games, all the benefits of Xbox Live Gold, and access to cloud gaming. It's great value for money, especially when you consider that new Xbox exclusives are added to the library on day one, when purchasing them alone could set you back over £60/$60.
Usually, I would recommend picking up 12 months Xbox Game Pass Ultimate subscription but right now there are no decent deals on this membership. There are however discounts on a 3-month membership, which I advise picking up if you don't want to risk waiting for a 12-month only for it not to appear during Black Friday weekend (though I don't think that will be the case).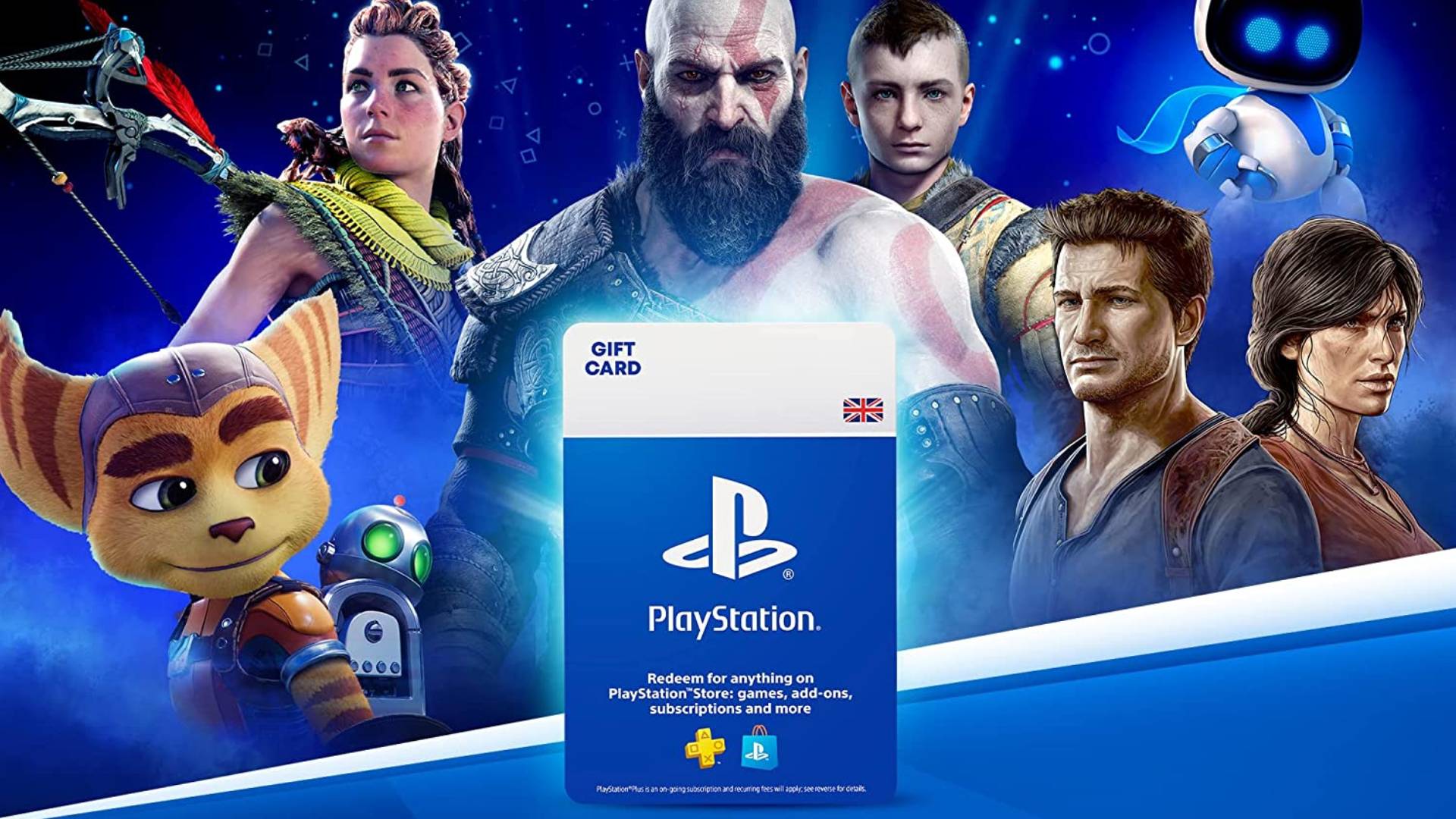 We've already seen some sizeable discounts on PS Plus in the UK (which you will find further down this blog). But we're expecting these deals could get even better over Black Friday weekend.
After all, Black Friday is the best time to renew your PS Plus membership (or sign up if you haven't yet). That's because if you pick up a discounted 12-month membership now then, when it comes to renewing next year, it'll be Black Friday again and you'll get another discount. It's a genius strategy. 
Just remember that PS Plus cards have been replaced with gift cards since the subscription service revamp, but there are still discounts to be had and we'll share them with you right here.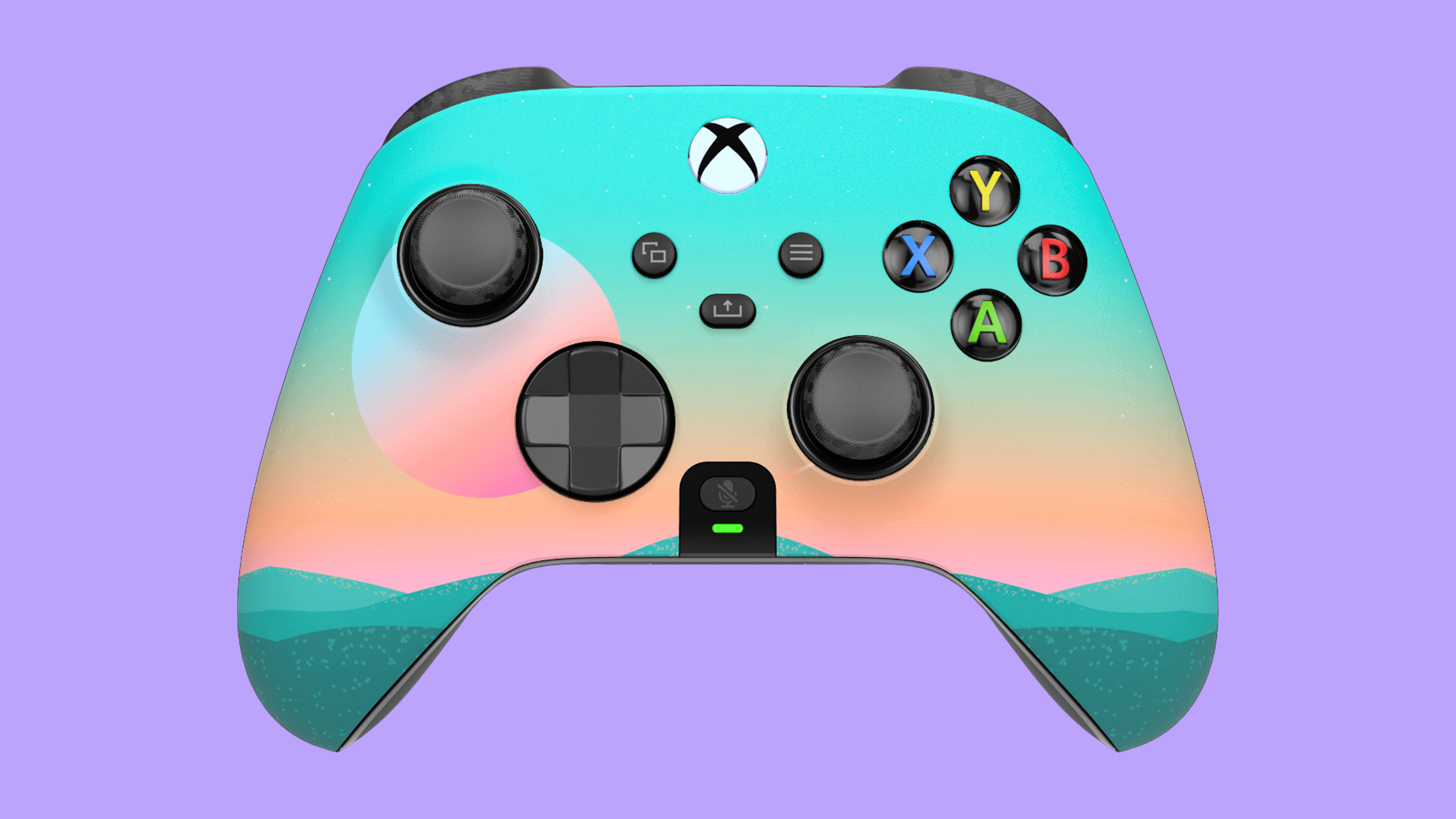 The DualSense and Xbox Wireless Controller are great and all but if you'd rather have a customized gamepad then consider heading over to SCUF which is offering 20% off all its custom controllers right now. 
I warn you, these premium gamepads are fairly pricey, but if you've been umming and ahhing about whether to create the neon PS5 controller of your dreams, then now is a perfect time.
All you have to do is enter the code 'CYBER20' at checkout and you'll get your discount.
US
UK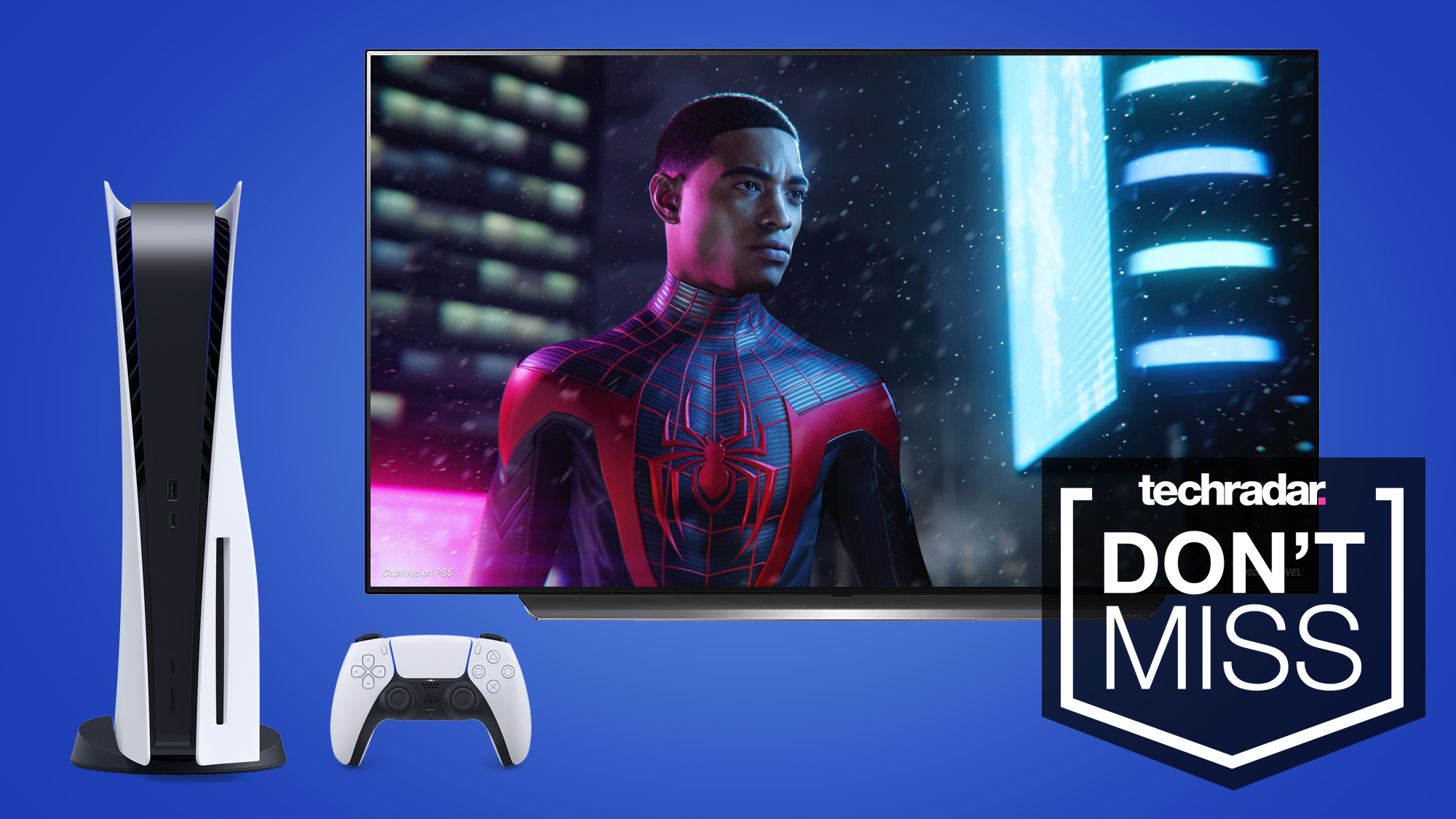 Looking for a great TV to make the most of your PS5? We've rounded up the best Black Friday PS5 TV deals we're seeing right now, which include a Hisense 75-inch U7H Series ULED TV for under $950 at BestBuy and a Samsung QN90B 55-inch Neo QLED TV for under £1,000 at Currys.
None of these take your fancy? Check out our best Black Friday TV deals roundup to save on a great set.
US
UK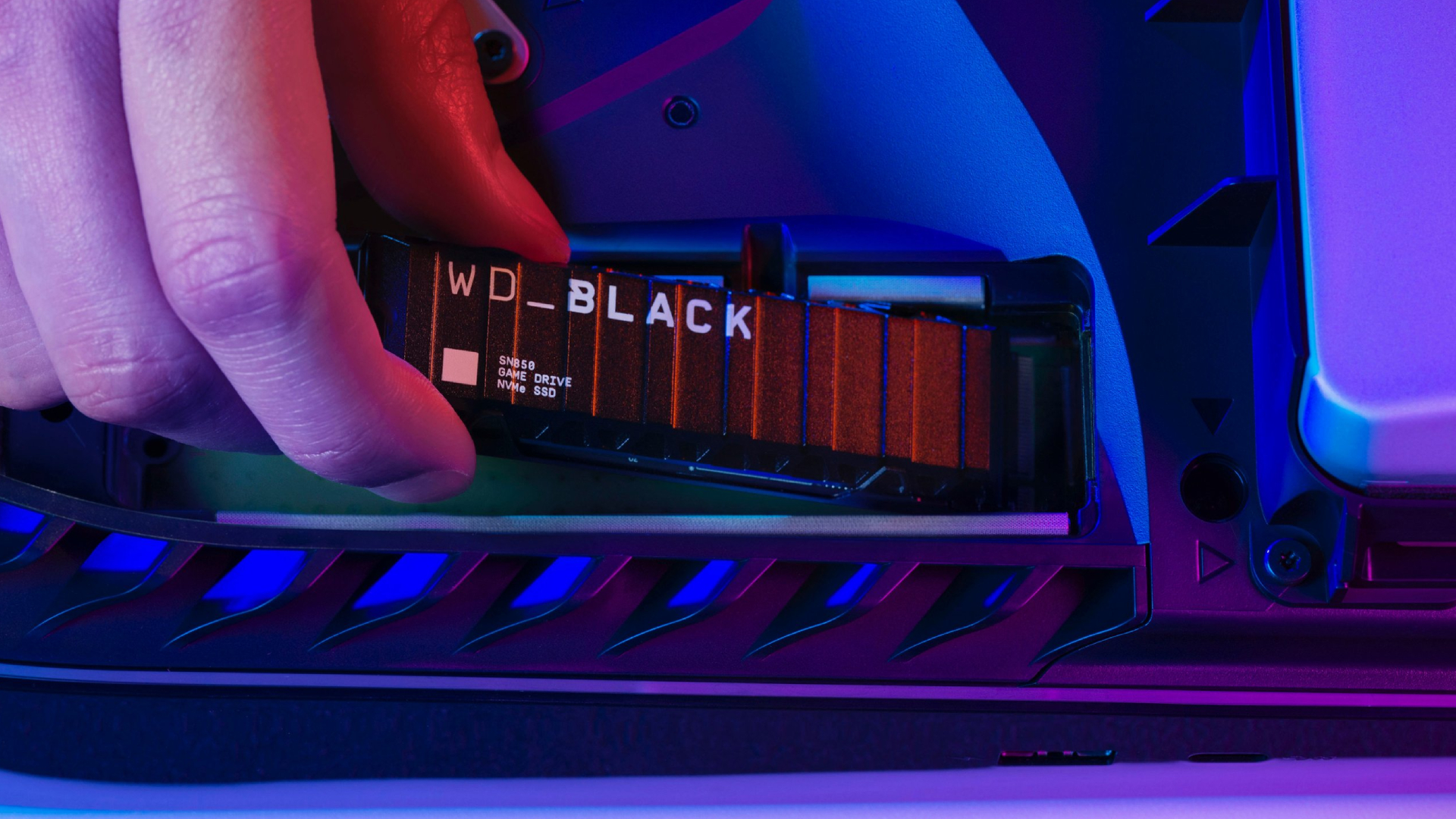 Here at TRG, we're keeping a keen eye out for PS5 SSD deals. That's because some of the best PS5 games are pushing upwards of 200GB recently, meaning they very quickly use up the PlayStation 5's 667GB of space. So the extra storage granted by a PS5 SSD is very welcome.
But, there's a fair bit to consider when looking for an SSD, including read and write speed. Fortunately, our Hardware Editor Aleksha McLoughlin has explained whether PS5 SSD read and write speeds really make a difference.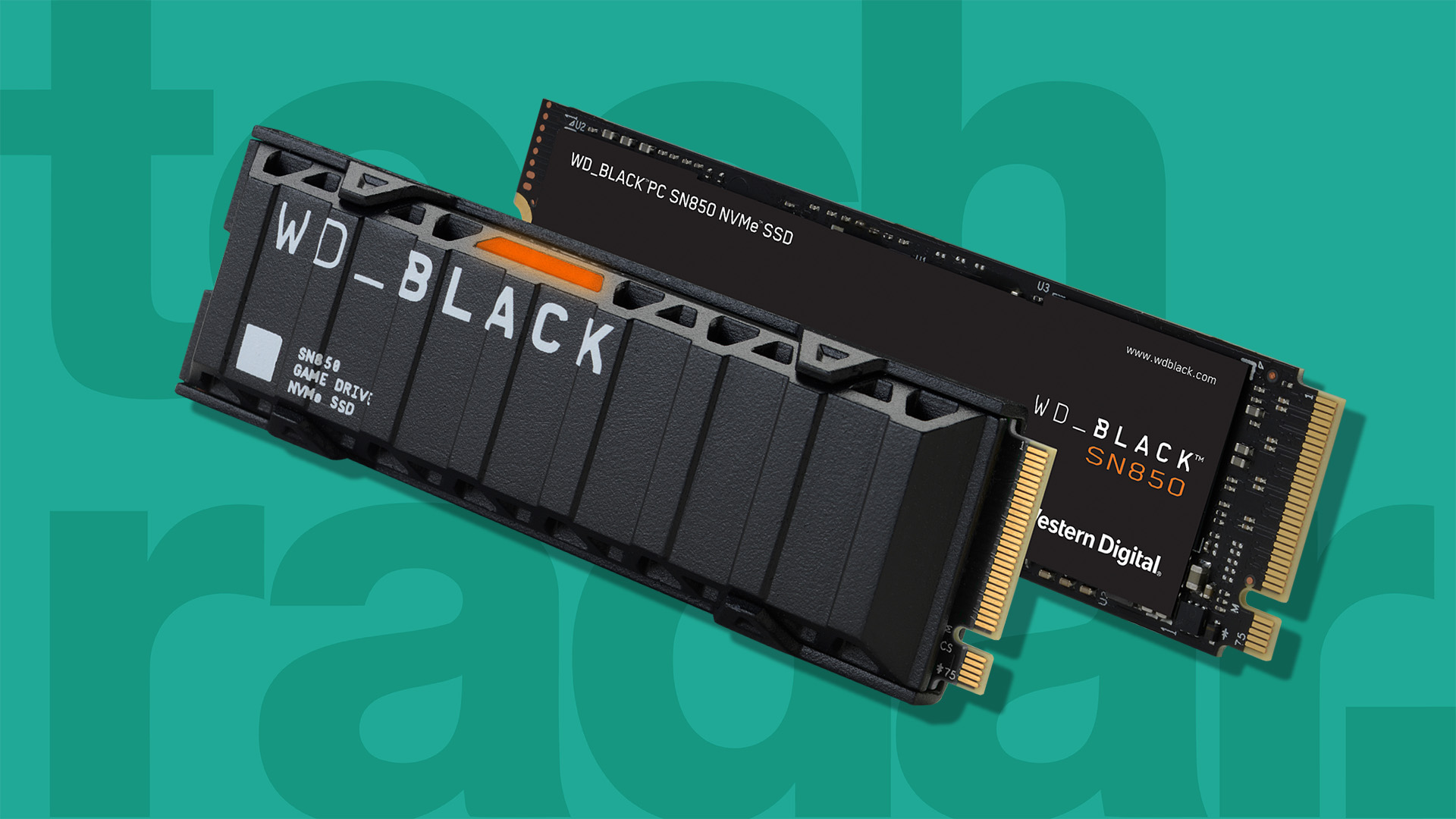 Speaking of PS5 SSDs, there are some great discounts on them available right now. 
In the US, there's a chunky $150 off the WD Black SN850 1TB at Amazon. While those in the UK can pick up a Crucial X8 2TB Portable SSD for over £100 off at Amazon. 
There are plenty more PS5 SSD deals available right now, which you can check out below too. Act fast, though, as we're seeing these SSD deals getting snapped up pretty quickly.
US
UK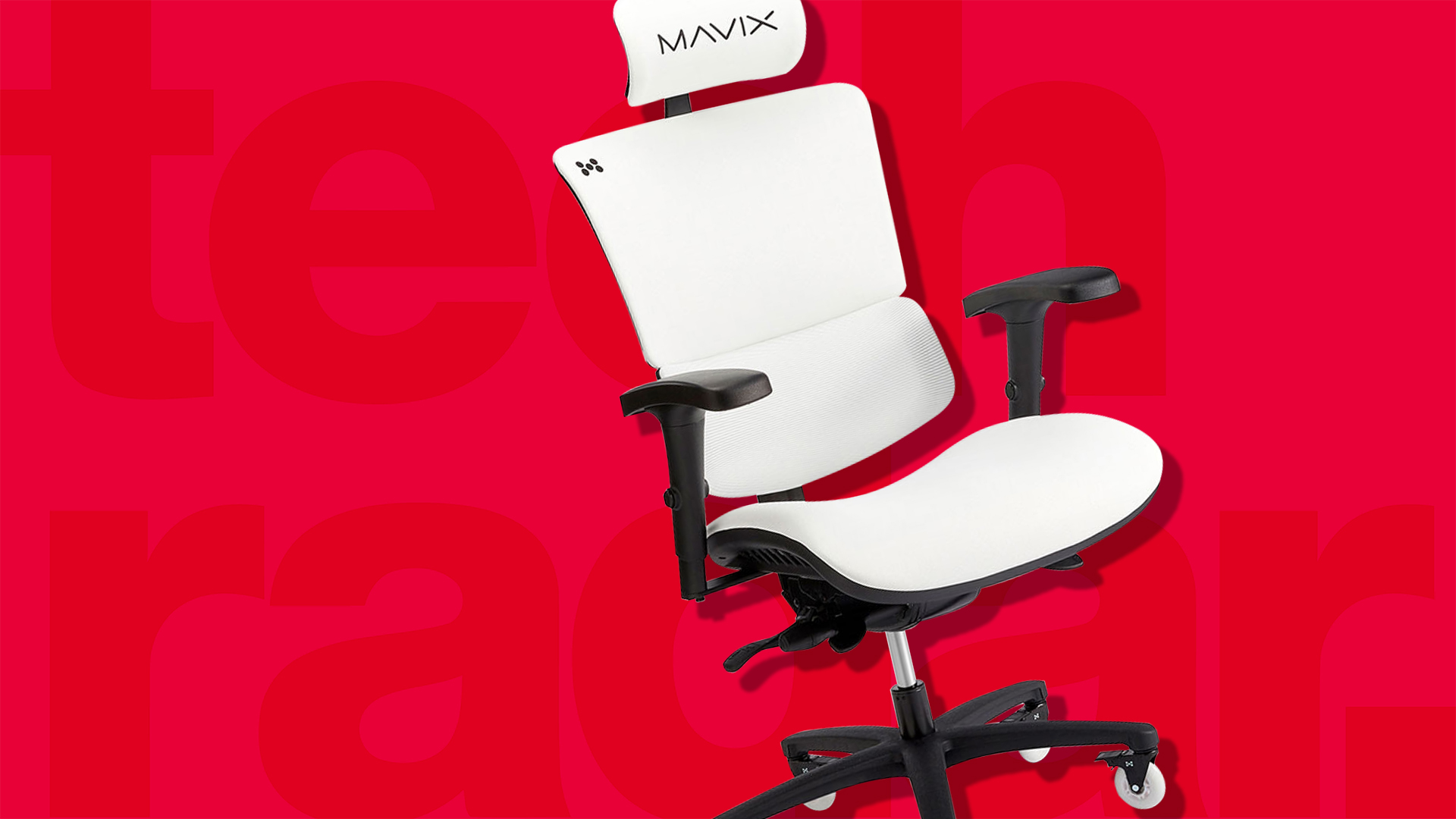 If you're considering picking up a great Black Friday gaming chair deal this week, then there are four things you need to know before you buy.
After all, gaming chairs can be pricey and you want to ensure that you get the right chair for you so you can game in comfort. Not every chair is going to be suited to your size, budget, and support needs.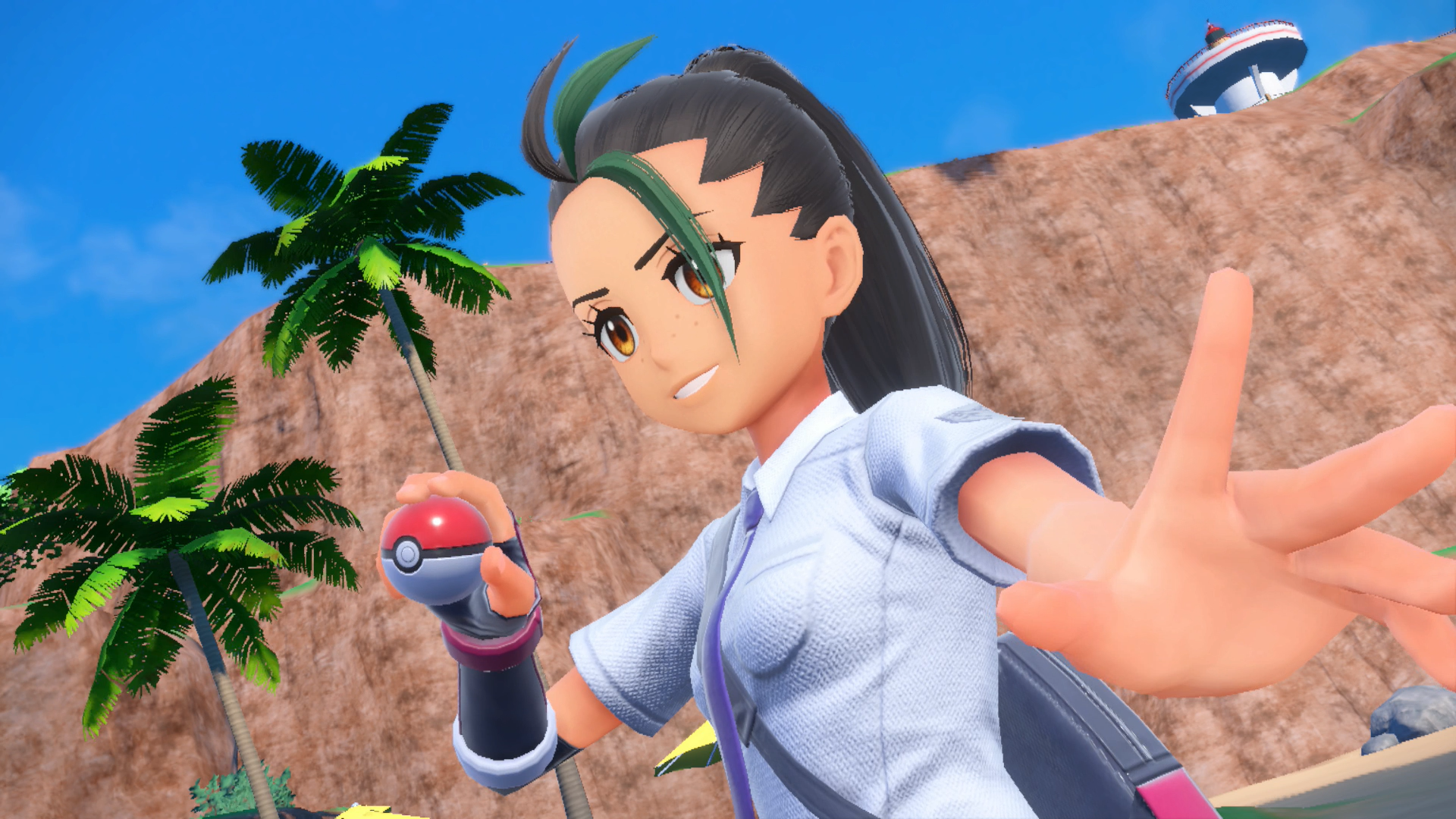 Argos in the UK is currently offering a great Nintendo Switch bundle. Right now, if you pick up the Nintendo Switch Neon Console & Mario Kart 8 Deluxe Bundle for £259.99, you can add a selected game for just £20 (that's half the price they normally are).
What's more, the selected games include the new Pokémon Scarlet and Violet and Splatoon 3.